The gorge clothed in red leaves offers a feast of images
2022-10-31 14:27:58
CHONGQING (CQNEWS) -- After the Frost's Descent, bunches of red leaves swaying gently in the breeze, blends perfectly with the canyon and form the most gorgeous picture of autumn.
The Lanying Grand Canyon in Wuxi County is going to offer a feast of images, and tourists can now enjoy the breathtaking view of red autumnal leaves in Chongqing! Normally, an autumn visual feast lasts from late October to November every year.
Located in Wuxi County, the northeast of Chongqing, one of the most beautiful canyons in the Three Gorges hinterland – Lanying Grand Canyon, is known as the "No.1 deep valley in Chongqing". With its unique and magnificent twisting mountain road, Lanying Grand Canyon has attracted a continuous stream of self-driving enthusiasts and keen travelers to enjoy the ride. Today, let us appreciate these gorgeous red autumn leaves of Lanying Grand Canyon through a series of high-definition pictures.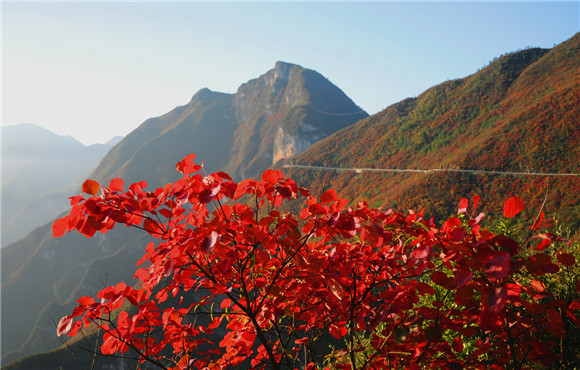 The mountain and the bright red leaves present a breathtaking view.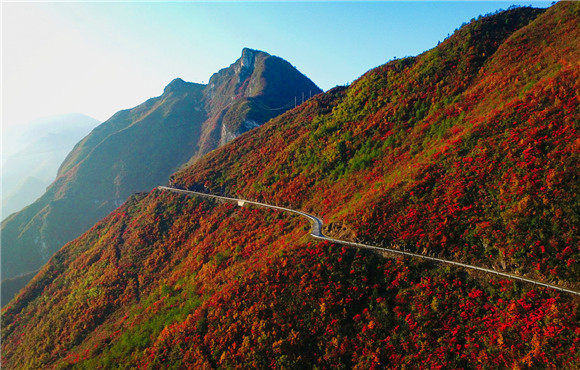 The mountain stand out starkly against the red leaves, blue sky, and white clouds, all of which form a magnificent multicolor picture of autumn.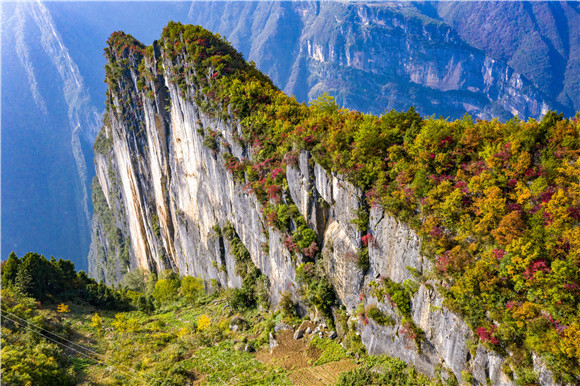 With various elements of a landscape painting, the canyon is deemed as the "ultimate destination" for outdoor sketching and the "mountain for traditional Chinese painting". Therefore, many famous painters and photographers come here to draw pictures and take photographs every autumn.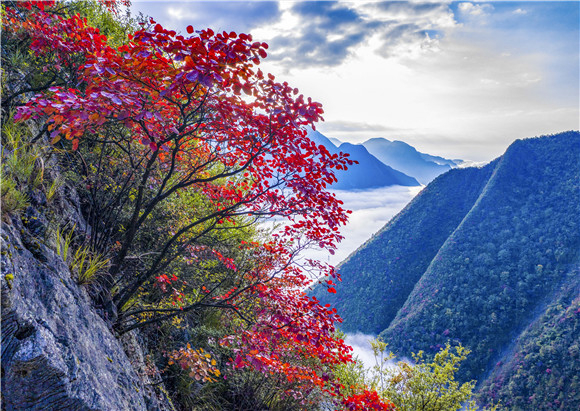 There is a gorge at the bottom of the mountain, while the top of the mountain is filled with enchanting leaves.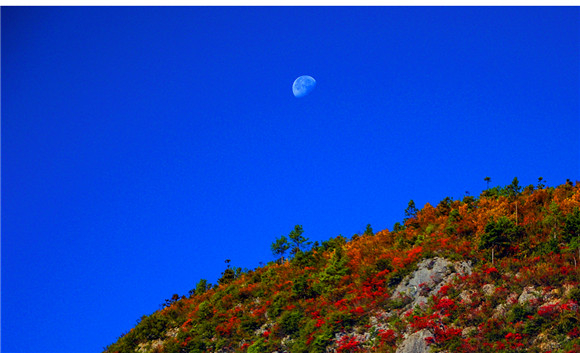 The moon and the blue sky, the moon and the red leaves, form the most beautiful scene respectively in autumn.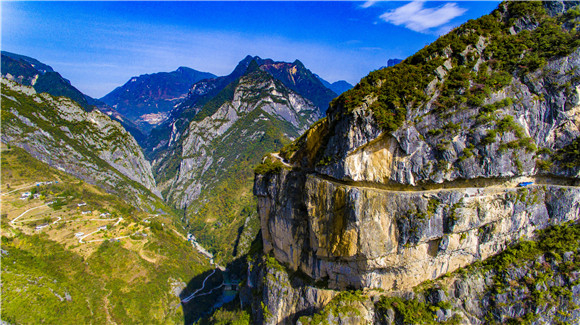 A twisting road winds around the precipice of Lanying Grand canyon, as if a jade belt binding the 1500-meter high "Tiger Mouth" of the tiff.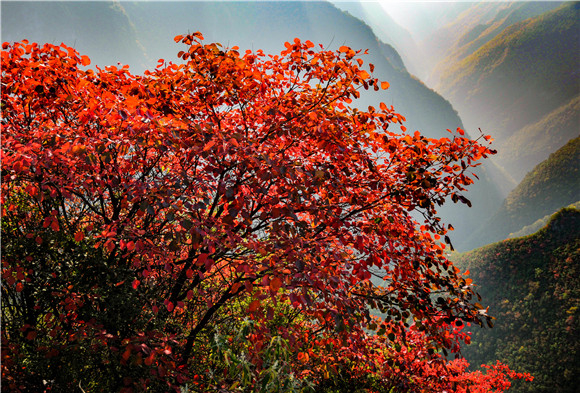 In a valley shrouded in autumn rain and fog, where everything withers and falls, the red leaves are really stunning. There is a little bit proud loneliness in the bright and fervent red color.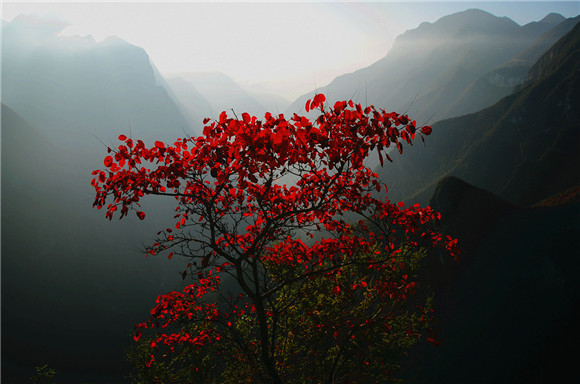 The splendid grand canyon and the bright red leaves form a gorgeous picture!
(All photographed by Wang Qiang)
(Translated by Cai Xinyu, Fathom Language Limited)
Editor:Jiang Yiwei