Cultural museum on the Three Gorges cruise ship
2022-11-01 10:08:41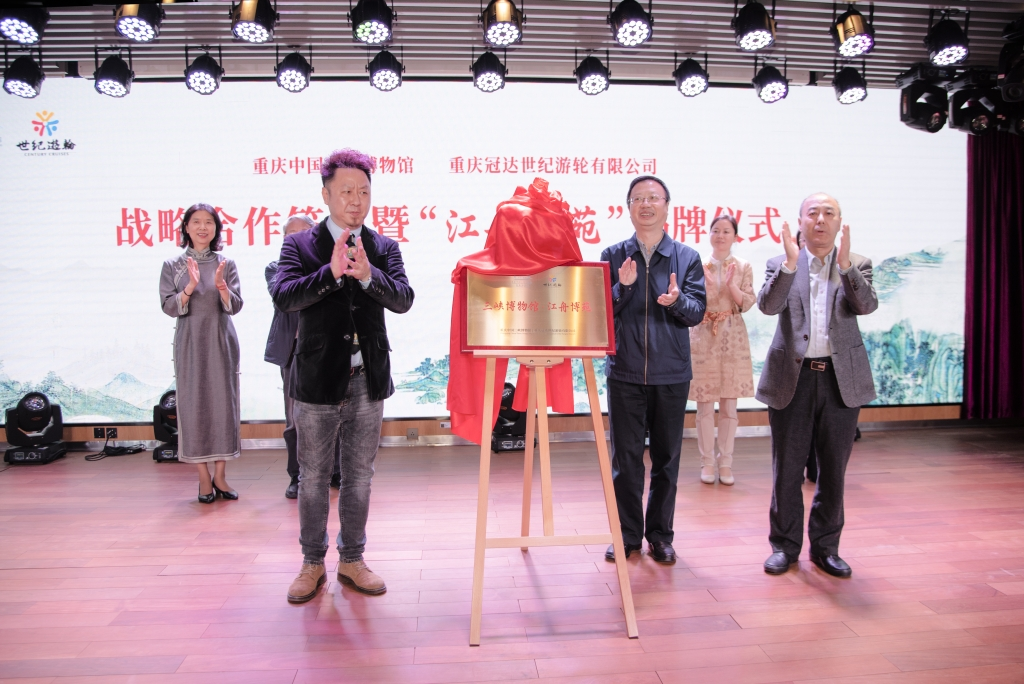 CHONGQING (CQNEWS) -- Recently, Chongqing China Three Gorges Museum and Chongqing Guanda Century Cruise Co., Ltd. signed a strategic cooperation agreement on cultural tourism and unveiled "Expo Garden on the Riverside Cruise" on the "Century Glory" cruise ship. It is learned that this is the first time that a national-level museum has entered a cruise ship in the inland river.
Cruise ships are one of the ways to cruise the Yangtze River. For the cooperation between Chongqing China Three Gorges Museum and Guanda Century Cruises, both parties will give full play to their own resource advantages to jointly build "Expo Garden on the Riverside Cruise", a brand combining culture and tourism, and push forward the integration of Three Gorges culture, cruise ships and coastal cultural tourism.
At the event, the exhibitions Collection of Chongqing Three Gorges Museum: A Photo Show of Revolutionary Cultural Relics and Yangtze River Cruise Shipping Exhibition were displayed, and "Three Gorges Cultural Forum", a series of lectures on Chongqing's history and culture were held, which will be followed by a show of old pictures, cultural and creative products, and lectures on other Century cruise ships.
According to Peng Jianhu, the chairman of the board of directors of Guanda Holdings Group and founder of Century Cruises, Century Cruises owns 12 inland cruise ships, and it has included numerous riverside museums as travel destinations for the Three Gorges cruise routes. They have also launched the smart service platform of Century Cruise "cultural ships" to show the scenery of the Three Gorges through poetry, pictures and other forms. In the future, the platform will exchange resources with other cultural platforms to offer cultural activities such as online lectures, and riverside bookstores.
Cheng Wuyan, director of the Chongqing China Three Gorges Museum, said that with Three Gorges culture at its core, "Expo Garden on the Riverside Cruise" will center on exhibitions, education and cultural and creative products and integrate cultural activities with tourism so as to further enhance the public cultural services.
Xing Jun, the deputy director of Chongqing Culture and Tourism Committee claimed that innovatively "moving" the Three Gorges Museum into the Three Gorges cruise ship will contribute to the promotion of Three Gorges culture, enhance the comprehensive benefits brought by the Three Gorges tourism along the Yangtze River and improve its cultural charm. (Translated by Cai Xinyu, Fathom Language Limited)
Editor:Jiang Yiwei