Longmenhao Old Street · Xiahaoli in Nan'an District opened!
2022-11-08 14:10:55
CHONGQING (CQNEWS) -- It's another landmark in Chongqing! On November 5, Longmenhao old street · Xiahaoli was formally open to the public. During the conference of the "opening of Longmenhao Old Street · Xiahaoli in Nan'an District" held on November 4, Wang Maochun, deputy secretary of the CPC Nan'an District Committee and governor of People's Government of Nan'an District, introduced the relevant information.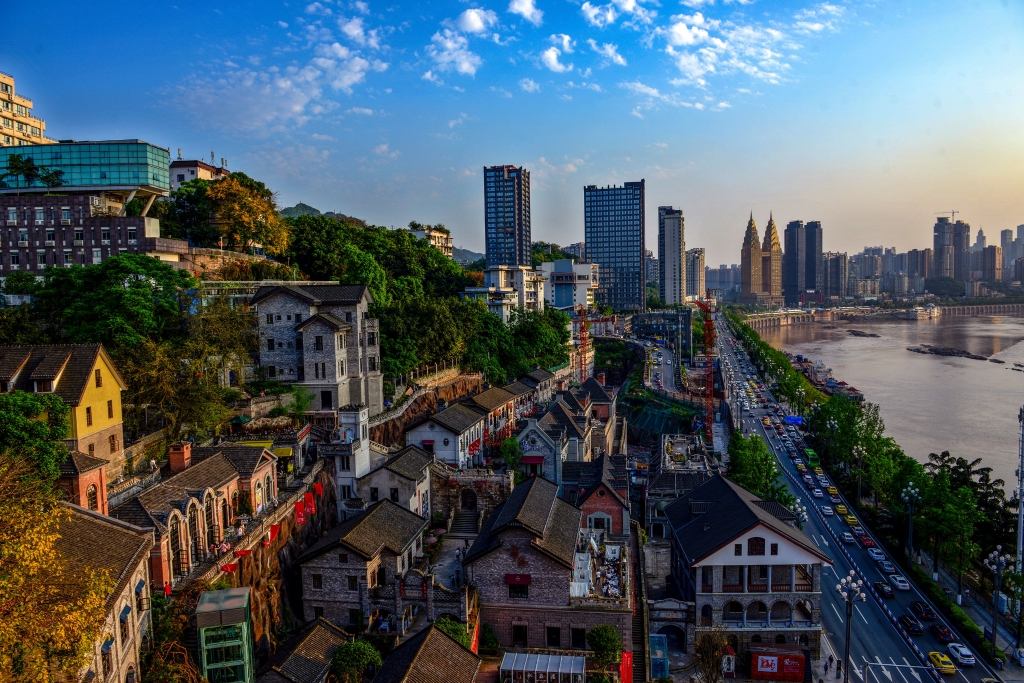 As an important part of Longmenhao historical and cultural block, Xiahaoli is located at the north side of the Dongshuimen Bridge on Nanbin Road, connected with the first open area of Longmenhao Old Street. Covering a land area of about 380 mu and a construction scale of about 97,300 square meters, Longmenhao Old Street boasts two municipal-level cultural buildings, 18 district-level cultural buildings and 15 excellent historical buildings, according to Wang Maochun. The old street consists of three parts: the "first open area" (Longmenhao Old Street), with a building area of about 13,000 square meters; the "extended area" (Xiahaoli) that is going to be open soon, with a building area of about 17,000 square meters; the planned "second phase of the project", with a building area of 67,300 square meters.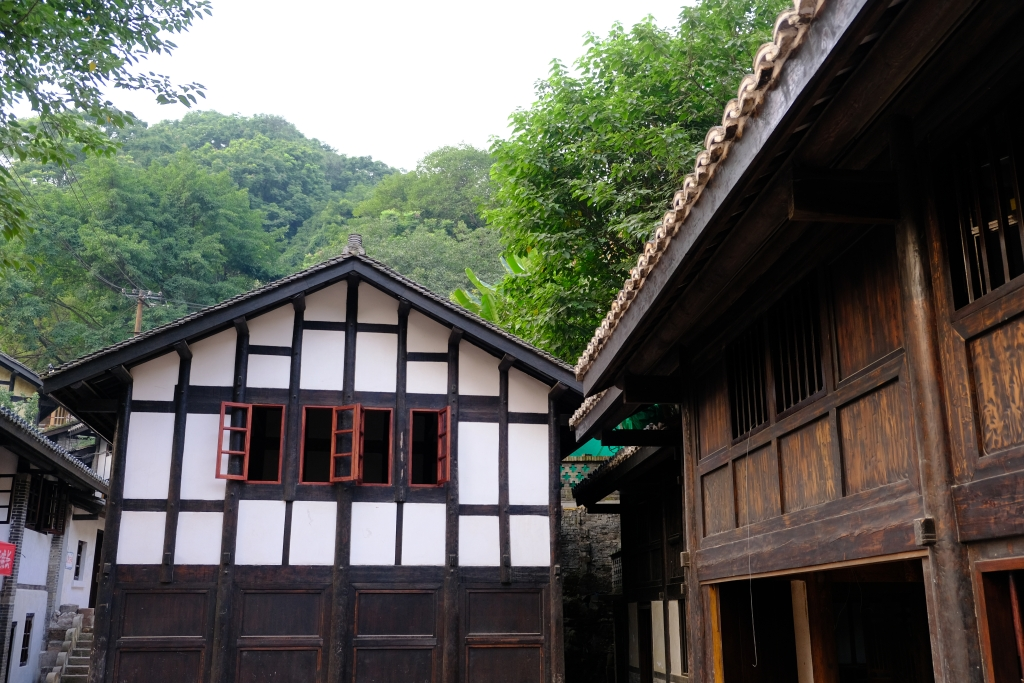 Guided by the historical and cultural vision of "Respect, Protection, Inheritance, and Innovation", Nan'an District started the construction of Xiahaoli in April 2021. They meticulously studied the traditional architectural techniques, adopted the "urban acupuncture" mode, and reproduced the overall architecture of the old street by taking the four measures (reduce, rebuild, remain, add) and following the four principles (original site, original area, original height, original style). The facilities of 85 original houses were optimized (38 buildings were reinforced and repaired, and 37 buildings were improved and updated), and 75 buildings of them are now presented, showcasing historic and cultural characteristics of Chongqing.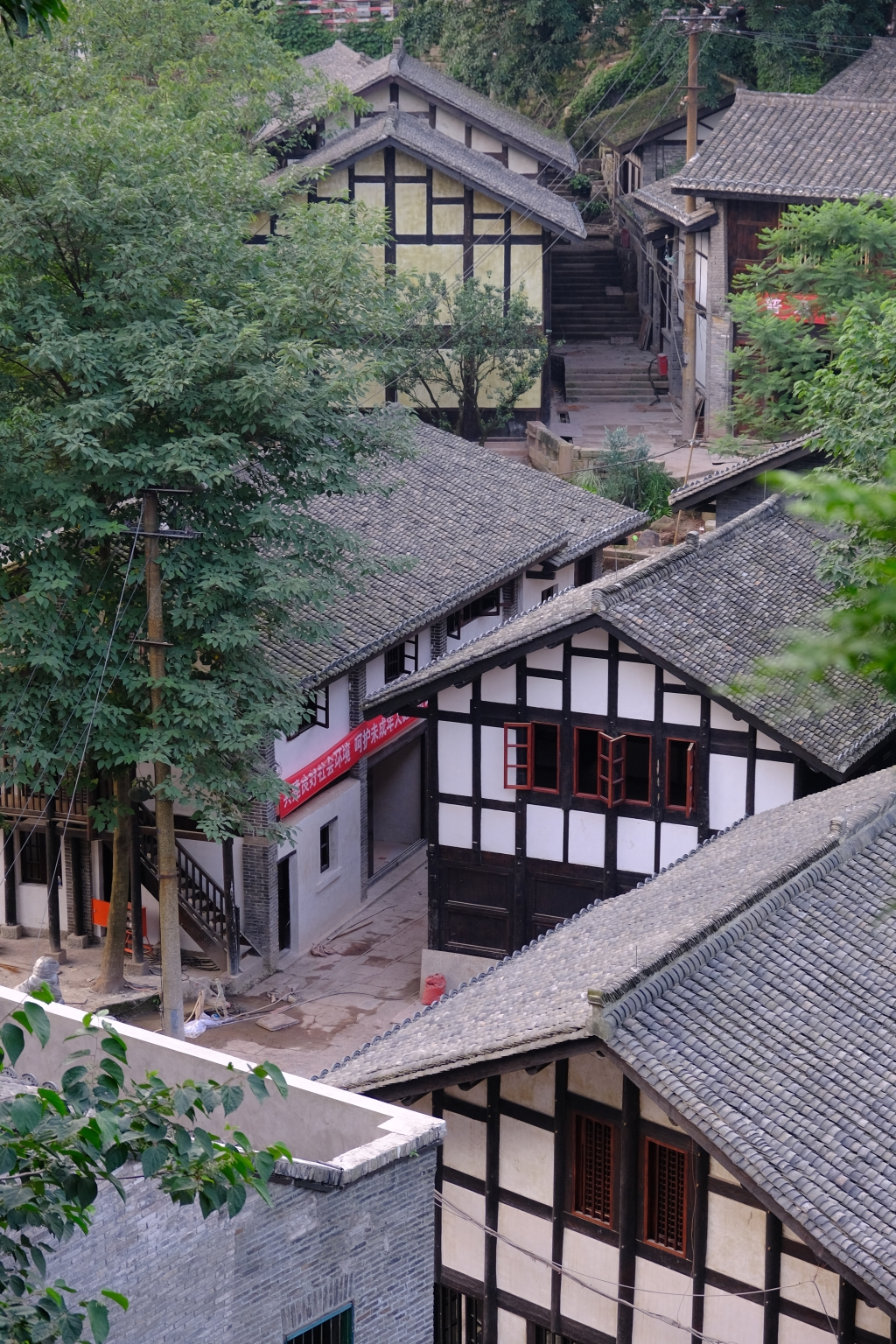 It is worth mentioning that the materials used for the restoration of Xiahaoli Old Street in Hahaoli include local grey bricks, old tiles, and stones; the structure of the buildings is mainly made of masonry, bricks and wood, or steel and wood. Through embroidery techniques, Nan'an District successfully retained the memory of the old street, recreated the sights of people's life in old Chongqing, and offered the general public chances to experience the history and culture of the city. (Translated by Cai Xinyu, Fathom Language Limited)
Editor:Jiang Yiwei