A meal of mutton keeps your winter warm
2022-11-11 12:08:33
CHONGQING (CQNEWS) -- "Beginning of Winter (Lidong)" falls on November 7, which means we are closer to winter. Winter cannot come without the tasty mutton, which is delicious, nutritious, and popular among people. Whether it is the light mutton stew, the juicy braised mutton, the roasted whole sheep, or the delicious mutton soup seasoned with chopped green onions, a bite of lamb will keep your stomach and even the whole body warm. Today we will recommend the restaurants that serve enjoyable mutton. Please come and see!
Tuoge Daping Old Mutton Restaurant
Tuoge Daping Old Mutton Restaurant, which has been open for more than 30 years, is small but very clean and tidy. Though it looks unspectacular, it serves cost-effective and scrumptious mutton that won itself a high reputation and repeat customers.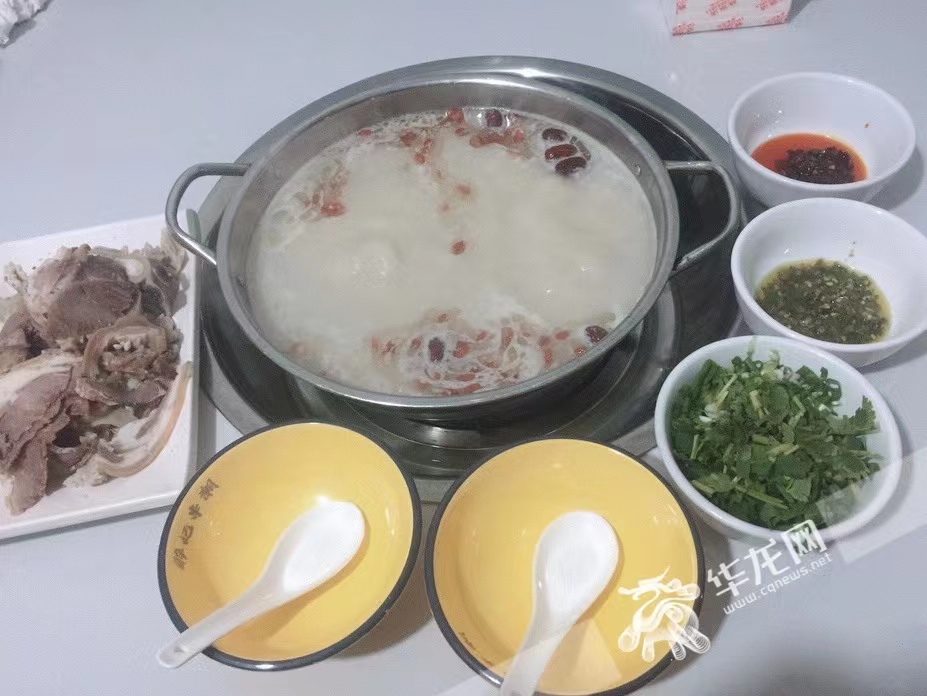 The restaurant mainly serves mutton soup, the creamy white soup base of which is brewed for a long time and tastes fresh and delicious, without any strong smell. The dates and wolfberries added to the soup will definitely benefit your health. Other dishes served by the restaurant are also popular, such as cold mutton in sauce, fried mutton belly, and crispy fired intestines.
Address: No.134, Changjiang Second Road, Yuzhong District, Chongqing, 420 meters away from the Exit 4B of Daping Rail Station
Yedu Roasted Whole Lamb · Special Sichuan Cuisine
Located next to the Waitan Square on Jiubin Road, Yedu Roasted Whole Lamb · Special Sichuan Cuisine is a good place to enjoy delicious food with a mind-blowing view of the river with friends. As the freshly roasted sheep is constantly turned over the fire, the grease exudes from mutton and the mutton becomes crispy and delicious. The grilled golden sheepskin, sauced with mixed spices, is the most flavorful and makes you mouth-watering.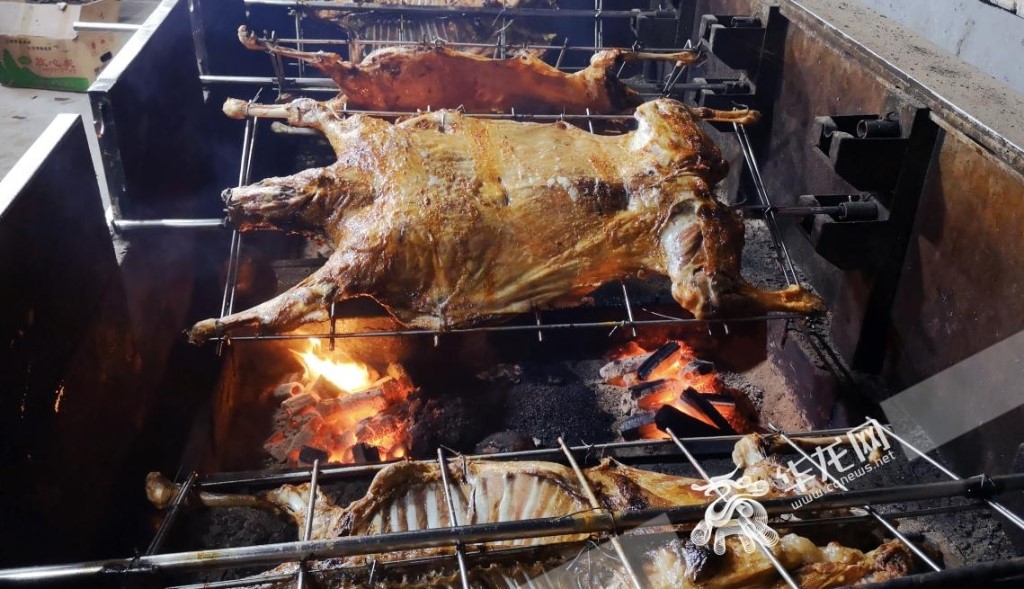 When you tear off a large piece of roasted mutton and take it into your month, you will first taste the slightly crispy skin, and then chew the tasty tender meat, enjoying the spicy taste that blooms in your month. Additionally, it serves a wide variety of dishes; its special Sichuan dishes are very authentic, the spicy flavor of which is suited to Chongqingg people.
Address: No.02, B1, Jiulong Waitan Square, Jiubin Road
Erdanyuan Lamb Spine (a branch store in Xinpaifang)
Erdanyuan Lamb Spine is a long-established restaurant specializing in cooking lamb spine, which does a roaring trade in winter. Its signature dish, lamb spine, is tender, spicy and flavorful. Besides, it also serves delicious lamb chops and tails. Please remember the mutton goes well with the refreshing sweet garlic and pickled vegetables served in the restaurant. After eating the mutton, you can put various mushrooms, pea tips and cabbages into the soup, which are also very delicious.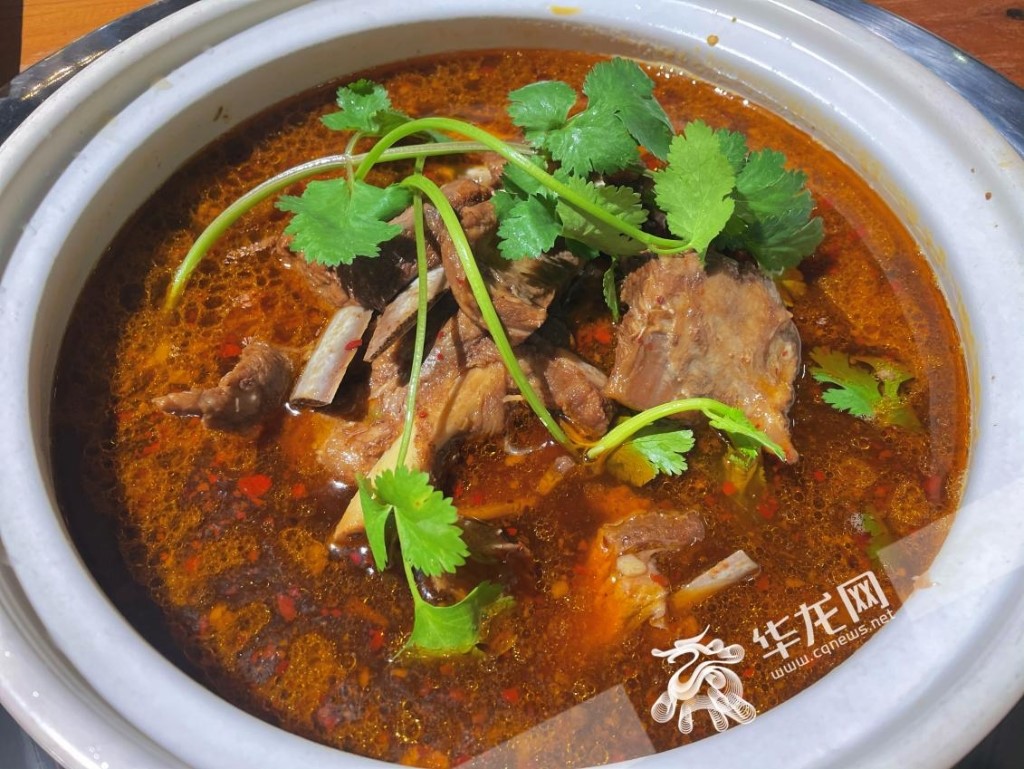 Address: No.7, Xinnan Road, Longxi Sub-district (behind the Water Resources Bureau)
(Translated by Cai Xinyu, Fathom Language Limited)

Editor:Jiang Yiwei