Photos
Final victory of Chongqing team in national cross-country skiing championships!
2023-03-06 10:53:34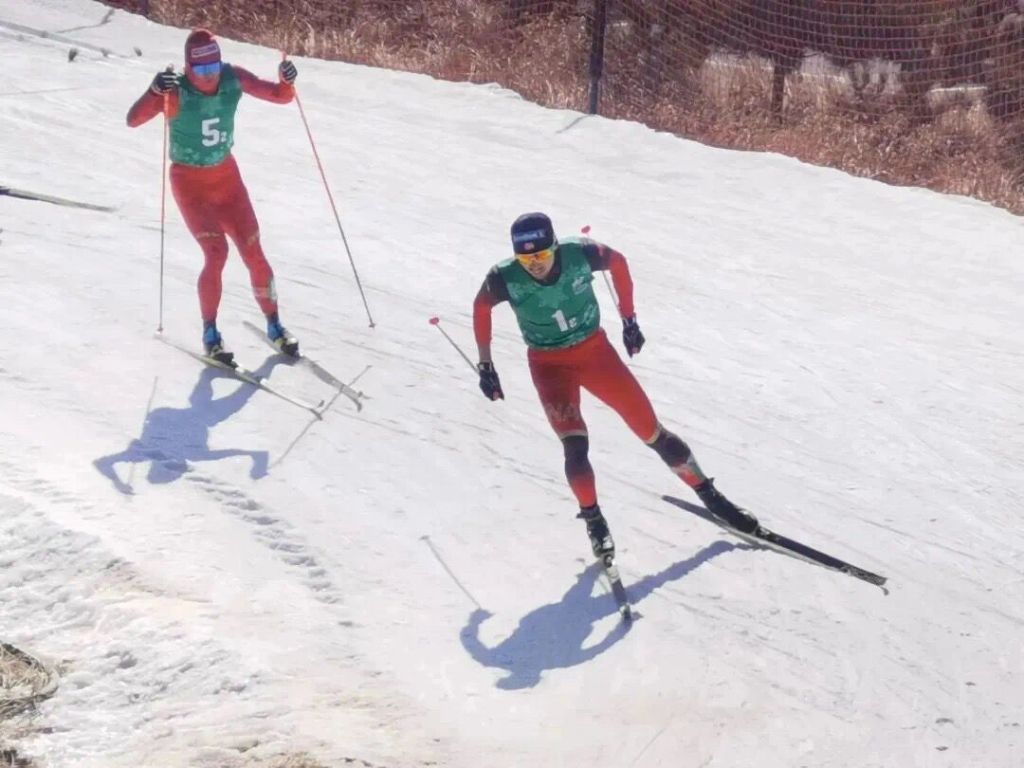 CHONGQING (CQNEWS) -- Wang Qiang and Qin Haiyang, athletes of Chongqing Cross-country Skiing team, participated in the Match of Men's Team Short-distance Traditional Technology in the 2022 to 2023 National Cross-country Skiing Championships as partners on March 2, and they cooperated tacitly with each other in the match and finally won the championship.
Chongqing cross-country ski team sent two players, Wang Qiang and Qin Haiyang for the match. Wang Qiang and Qin Haiyang played steadily and showed excellent strength in the semi-final group A. They played steadily all the way and easily won the first place in group A with a score of 17:58.25, and successfully reached the final.
Wang Qiang and Qin Haiyang showed their total strength in the six-segment gliding in the final. The two finally reached the finish line in 17:38:87 and successfully won the championship of this match with reasonable tactical arrangements and tacit cooperation.
Ke Ping, Director of Chongqing Municipal Winter Games Center, said that Wang Qiang showed his absolute strength in the national arena, and the young members of the Chongqing team also gained precious experience and grew much through this national high-level match. This match is a great incentive for preparing the "14th National Winter Games". (Translated by Wang Zhong, Fathom Language Limited)
Editor:Jiang Yiwei