Chongqing News
The construction of the Chengdu-Dazhou-Wanzhou high-speed railway accelerated
2023-03-15 13:26:07
CHONGQING (CQNEWS) -- According to Chengdu-Dazhou-Wanzhou High-speed Railway Co., Ltd. on March 13, the Chengdu-Dazhou-Wanzhou High-speed Railway connecting the eastern Sichuan and northern Chongqing fast-tracked its construction with 12,000 staff working at 16 construction sites.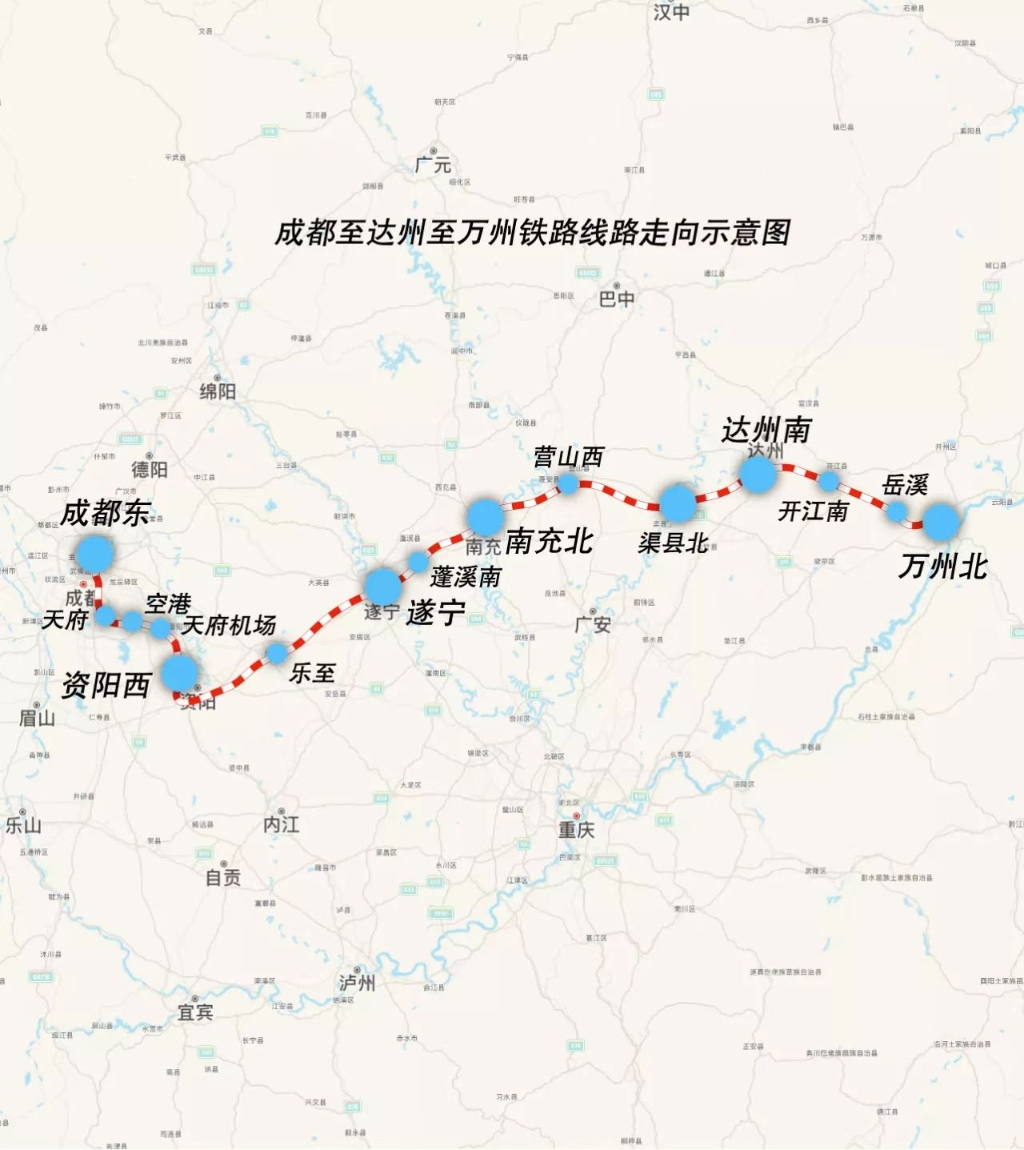 High-quality and efficient construction
All projects progress smoothly
The 8468.8-meter-long Guangming Tunnel, located between Sichuan's Kaijiang and Chongqing's Kaizhou, is connecting Sichuan and Chongqing.
The entrance of the tunnel has completed the construction covering 29 meters and the inverted construction will start soon.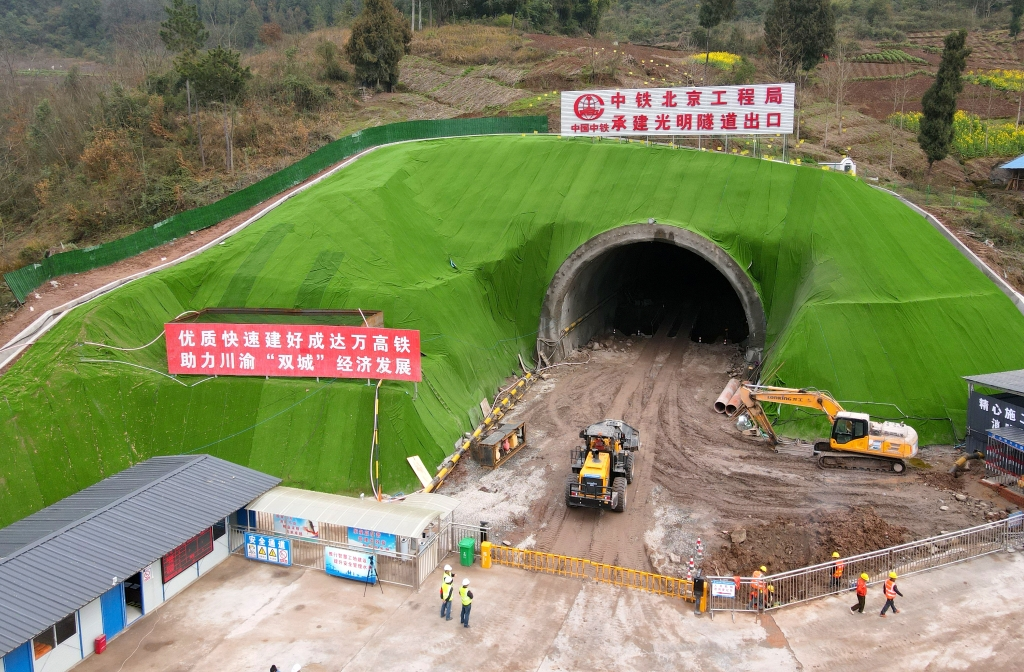 In addition to sufficient workforce and equipment, the large temporary facilities such as mixing plants and steel plants supported by intelligent systems are used to guarantee high quality and efficient construction as well as the steady progress of the project.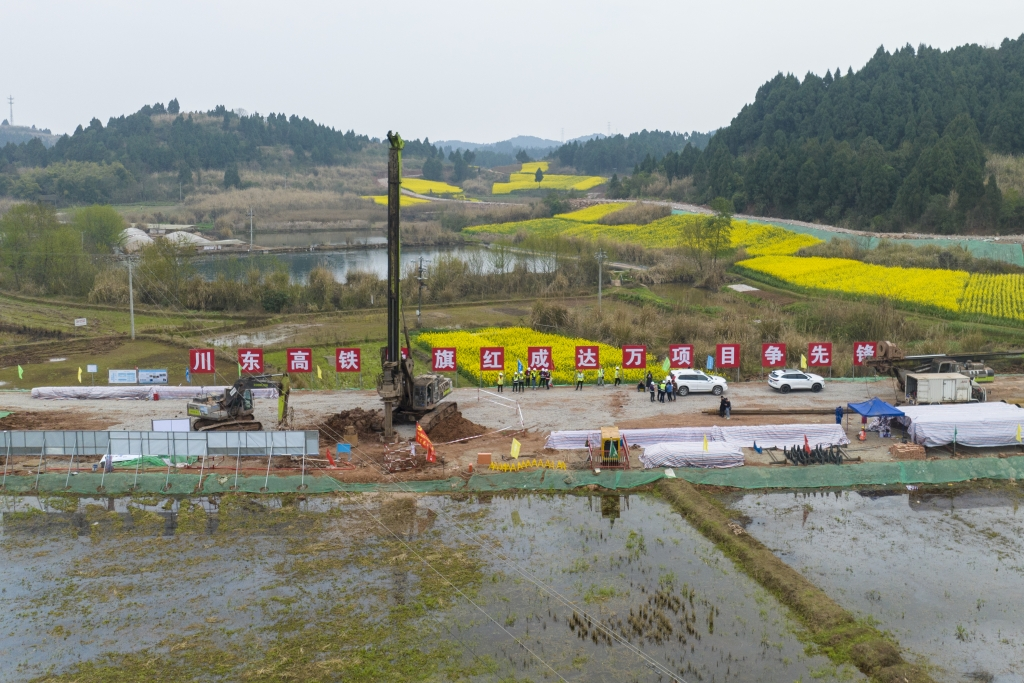 Digitally-enabled construction
Strive for early completion
The No.3 mixing plant for the No.10 section of the Chengdu-Dazhou-Wanzhou High-speed railway of China Railway 19th Bureau Group is responsible for the production of 358,000 square meters of concrete to be used in the pipelines.
The staff members can monitor and control each step of concrete production before a large screen in the information control center. All procedures can be completed simply by one operator and an information assistant.
"The people living along the railway are eagerly waiting for the opening of this high-speed railway, and the local government has given great support to the construction since the project started. The company will increase the construction workforce and promote the construction, making every effort to complete the project as early as possible." said He Wanfa, the director of Dazhou Headquarters of Chengdu-Dazhou-Wanzhou High-speed Railway Co., Ltd.
As a significant part of the riverside railways of our high-speed railway network (eight vertical and eight horizontal high-speed railways), the Chengdu-Dazhou-Wanzhou High-speed Railway will form a "great high-speed railway departing from Sichuan" with a speed of 350 km/h on its completion. It will be of great significance to the construction of the Sichuan-Chongqing Economic Circle and the implementation of national strategies such as the Yangtze River Economic Belt. (All photos provided by Chengdu-Dazhou-Wanzhou High-speed Railway Co., Ltd.)
(Translated by Yuki, Fathom Language Limited)
Editor:Jiang Yiwei