Chongqing News
Chongqing has the third largest number of marinated goose stores in China
2023-04-12 14:50:38
CHONGQING (CQNEWS) -- As the saying goes, China has roast duck in the north and marinated goose in the south. Many people know Chaoshan Marinated Goose, but do not know Rongchang Marinated Goose which is also a local famous dish. According to Meituan, Chongqing has surpassed Guangzhou and Shantou in terms of "marinated goose" searches this year, and has the third largest number of marinated goose stores in China. Besides hot pot, Chongqing is using marinated goose as a new brand of local cuisine.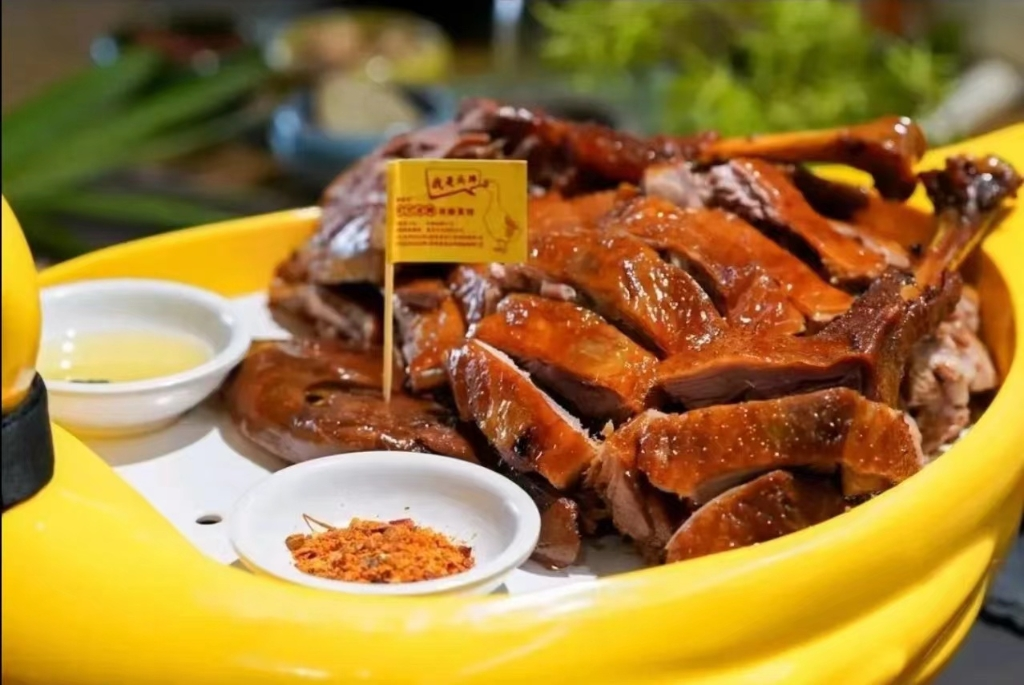 In October, 2022, Rongchang District held a special meeting on the development of marinated goose industry, proposing to give full play to the role of the market and promote the quality improvement, brand creation and market expansion of Rongchang Marinated Goose around consumer demand, so as to make the marinated goose industry bigger and stronger. Public data shows that the annual sales volume of Rongchang Marinated Goose is about 4 million, with sales amount up to 300 million yuan.
According to records, marinated goose is originally Chaoshan food and gradually becomes Rongchang food brand after three hundred years of continuous improvement, and it is loved by Chongqing and even the national people. Integrating the specialties of Cantonese and Sichuan cuisines, Rongchang Marinated Goose not only focuses on the characteristics of Cantonese and Chaoshan cuisines which are clear and fresh in taste but not greasy, but also has the flavor of Sichuan cuisine which is varied in seasoning.
According to Meituan, there are more than 10,000 marinated goose restaurants online in China, among which Shenzhen, Guangzhou, Chongqing, Shantou and Chengdu are the top five in terms of the number of marinated goose restaurants; since the beginning of this year, the number of searches related to "marinated goose" in Chongqing increased by 51.6% on a year-on-year basis, which is second only to Shenzhen, and higher than Guangzhou and Shantou, ranking second in China; and with the love for marinated goose, Sichuan and Chongqing have become more popular than Guangdong for marinated goose. (Translated by Liu Hongyan, Fathom Language Limited)
Editor:Jiang Yiwei