Photos
A sightseeing tour to Sichuan, Gansu, and Ningxia! Chongqing starts its second trans-provincial train trip in 2023
2023-05-16 11:38:15
CHONGQING (CQNEWS) -- The train Y431/412 heading for Dizhongwei Station departed Chongqing East Station with over 500 tourists at 18:17 on May 12, starting the eight-day trip to northwest China.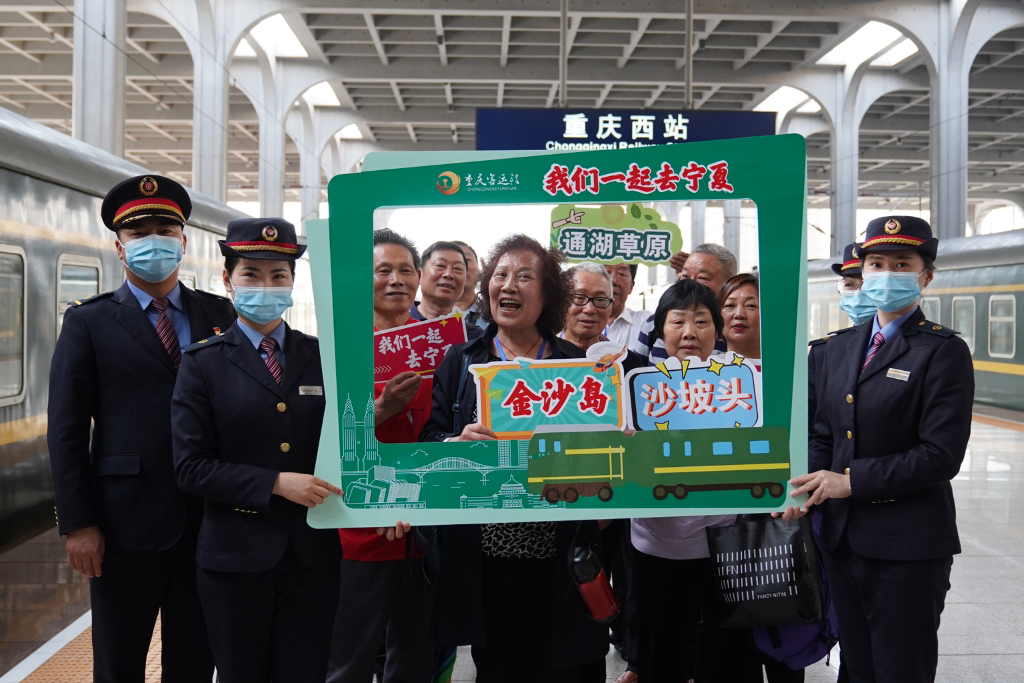 As the second special train trip launched in Chongqing this year by CTSL Chengdu Railway Business & Travel, this cost-effective trip covers a number of unique tourist attractions in Sichuan, Gansu, and Ningxia. The tourist train will run at night, while the tourists can get off during the day to enjoy the scenery along the railroad.
According to Southwest Railway Travel Chongqing Tourism Group of CTSL Chengdu Railway Business & Travel, this magical Ningxia travel route is designed based on the seasonal characteristics of tourism and the travel demand in Chongqing. They will launch other special lines in the future to meet the travel needs of tourists.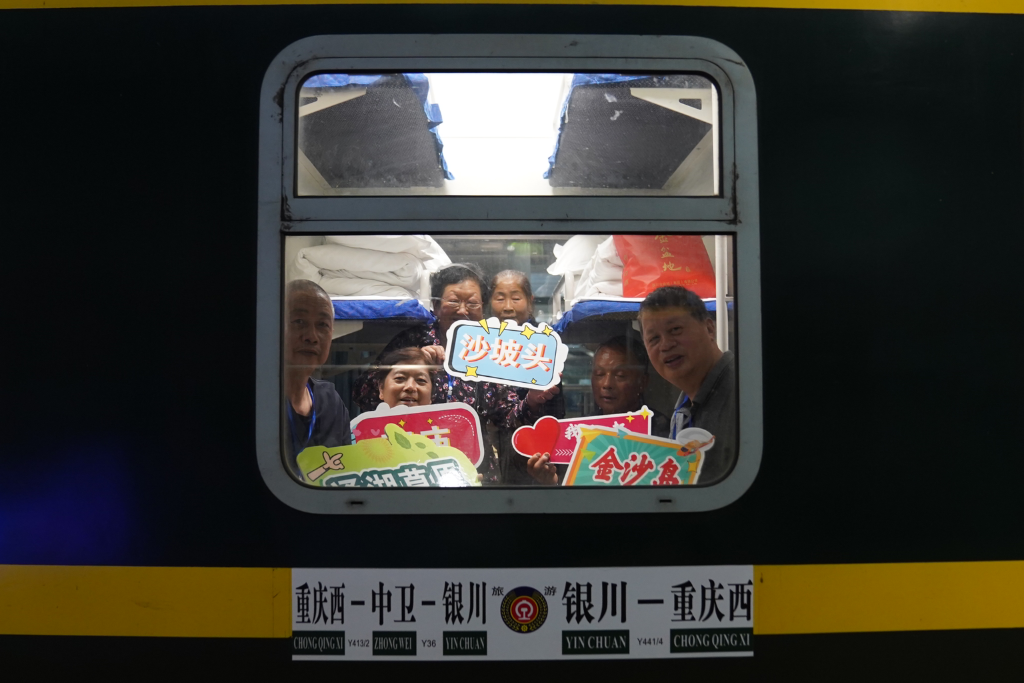 China Railway Chengdu Group Co., Ltd. will coordinate the tourism resources along the railroad such as cultural and social customs, rural revitalization, research sites, and famous resorts in the old revolutionary base area to design more travel routes. (Translated by Yuki, Fathom Language Limited)
Editor:Jiang Yiwei