Chongqing News
The first official match hosted at Longxing Football Stadium!
2023-05-17 11:52:31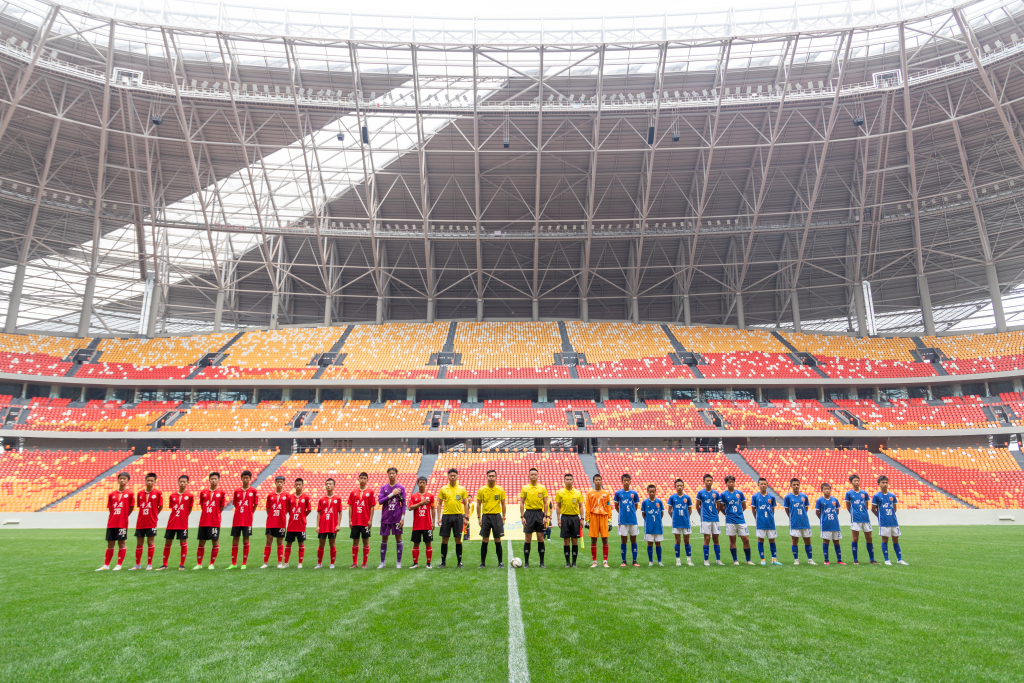 CHONGQING (CQNEWS) -- Longxing Football Stadium in Liangjiang New Area, Chongqing, has hosted the first Sichuan-Chongqing Youth Football Match recently, which involves two post-09s men's football teams from Sichuan and Chongqing. The match took 90 minutes, and the Chongqing team beat the Sichuan team 6-2 finally.
As the first professional football stadium in Chongqing, Longxing Football Stadium boasts 8k+ ultra-clear screens, natural lawns, acoustic equipment, and other facilities, which were meticulously adjusted by staff members following the game standards and impressed the football players.
"It's our first time to play in such a professional stadium. The atmosphere and the quality of the stadium are perfect, which makes us feel comfortable. I feel proud that we have such a professional stadium in Chongqing," said Lin Shaowei, captain of the Chongqing team.
The greatest advantage of a stadium lies in the visual field. There is no running track in Longxing Football Stadium, and the stands are only 8.5 meters from the field. This kind of design brings players and the audience closer to each other and further improves the watching experience for the audience.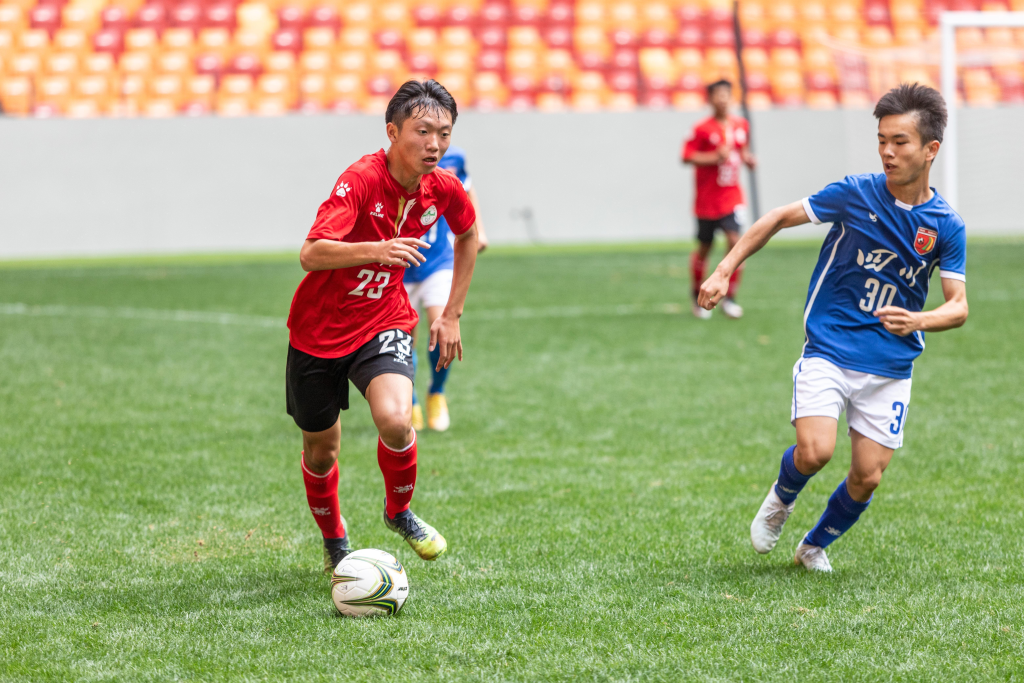 "It is more comfortable to watch the game in a professional stadium. We fans feel pretty happy and will come here again to watch games in the future," said Hu Pengpeng, a member of the Chongqing Football Lovers Association. He organized some of the members to watch the game on-site and led the way in boosting the morale of the players.
Chongqing Longxing Football Stadium is located in Longsheng New Town, Liangjiang New Area, with a construction land of 303 mu and a total construction area of 167,000 square meters. It can accommodate 60,000 spectators simultaneously. With the largest super fan stand in China, which offers nearly 10,000 seats, it is a large modern professional football stadium. (Translated by Yuki, Fathom Language Limited)
Editor:Jiang Yiwei