Photos
Services for transit passengers by Chongqing Airport upgraded, flights to Nha Trang, Melbourne to be resumed
2023-05-26 11:23:36
CHONGQING (CQNEWS) -- The Presentation of "Fly Chongqing A Journey of Joyness" Chongqing International Aviation Hub Marketing & the Service Package "Fly Chongqing Joyness Connect" was hosted by Chongqing Jiangbei International Airport on May 24, introducing transit passengers to "5E+" free services of accommodation, traveling, entertainment and shopping.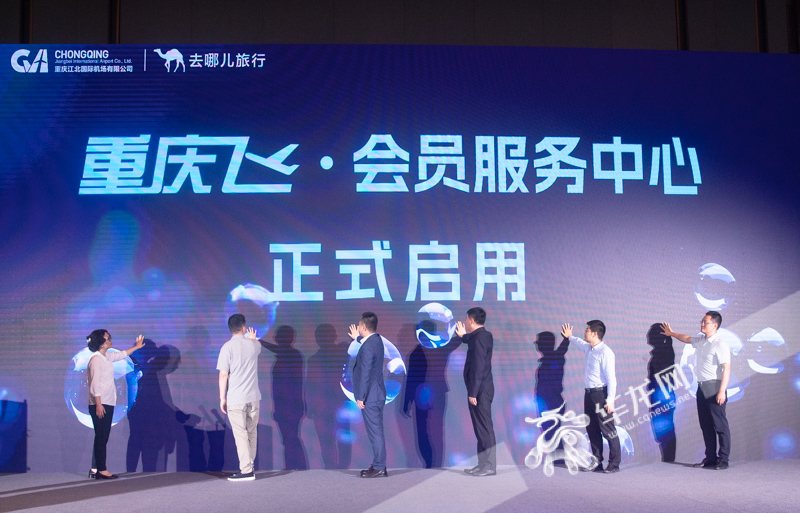 According to the presentation, the new "5E+" services of the package "Fly Chongqing Joyness Connect" includes: easy shopping, easy trip, easy transportation, easy accommodation and easy entertainment. That is, the Airport will provide for its transit passengers or passengers from surrounding cities and provinces who meet the requirements with free one-night hotel stay service, free lounges, a free half-day trip in Chongqing, 30-yuan coupons used in shops of the Airport, a discount for nearby long-distance bus tickets and other services and products.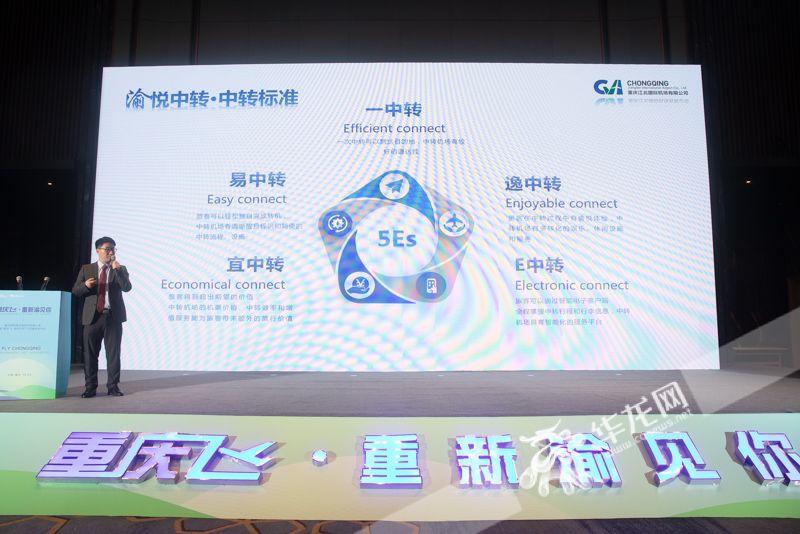 As a large airport hub complex, Chongqing Jiangbei International Airport has had 245 domestic flights to 151 cities, including all provincial capitals and main tourist destinations, with an daily average of over 25 flights to Beijing, Shanghai, Guangzhou and Shenzhen.
Meanwhile, the Airport is also a hub of flights to the highlands of China, with flights to Tibet, Qinghai, Yunnan, Sichuan and other highland regions.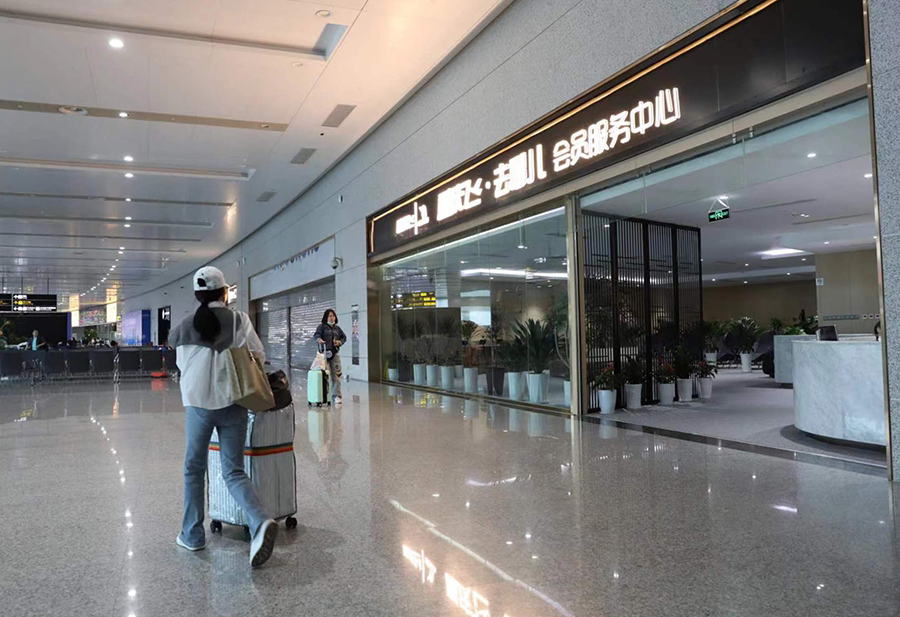 "The latest mini program – Chongqing Flights has been fully adopted by the mini program Zhongzhuantong provided by China TravelSky, which can find and check the 2 flights of transit passengers." Chen Wenchang, deputy manager of airline business of the Marketing Department of Chongqing Airport, said that passengers meet the requirements will receive coupons in the mini program, benefiting from the smart services.
In the meantime, the "Chongqing Flights – VIP Service Center" build by Jiangbei Airport Company and Qunar, an online travel agency, has been put into use, where passengers can get paper coupons and use it in applicable shops after verifying in the mini program. Passengers who meet the requirement can search the "Chongqing Flights VIP" mini program or follow the "Chongqing Flights" official account on Wechat to apply for relevant services.
Jiangbei Airport also recommended their available international flights in the presentation, including 5 flights to European cities (London, Rome, Madrid, Budapest and Moscow), 8 to cities in other Asian countries (Dubai, Singapore, Seoul, Vientiane, Bangkok, Kuala Lumpur, Phuket and Ho Chi Minh City), as well as flights to Nha Trang and Melbourne are to be resumed soon. (Translated by Wang Zhong, Fathom Language Limited)
Editor:Jiang Yiwei