Chongqing News
Successful transmission of electricity to the contact system of the southern section of Chongqing Rail Transit Line 18
2023-05-26 14:17:50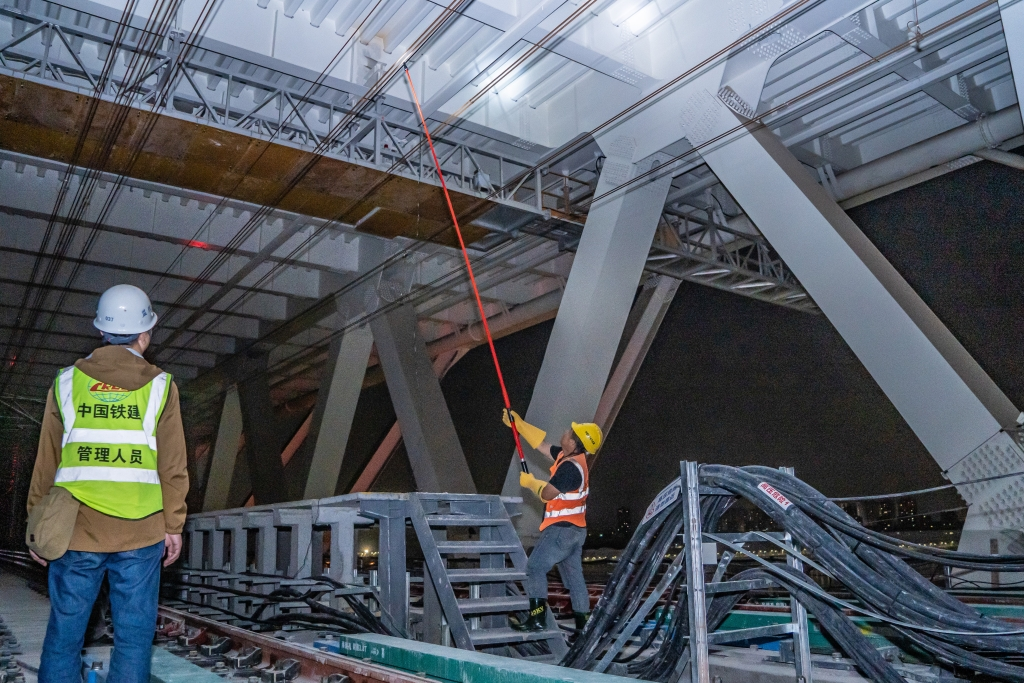 CHONGQING (CQNEWS) -- Recently, the contact system from Changjiang Erqiao Station (including) to Tiaodeng Station (including) and the rolling stock sections of Chongqing Rail Transit Line 18 has been smoothly electrified, making the goal of "electrification" in the southern section achieved, which means that trains can be dynamically debugged and operated while running, providing strong power supply for joint debugging and testing.
Line 18 starts from Fuhua Road, passes through Yuzhong District, Jiulongpo District, Banan District, and Dadukou District, and ends at Tiaodeng South Station, with the total length of about 29.016 kilometers.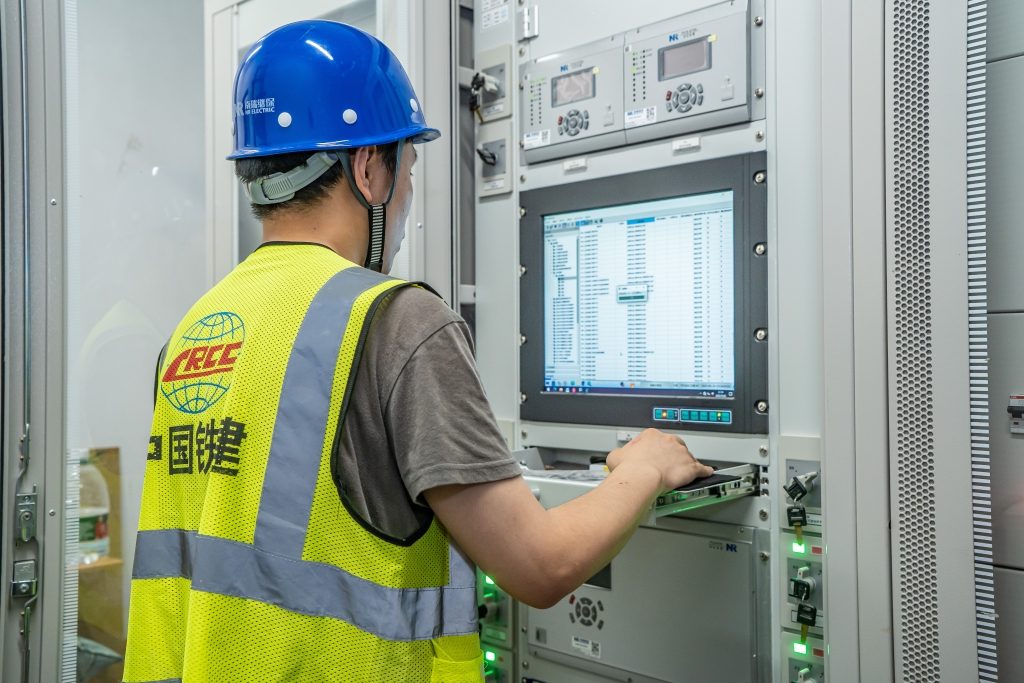 China Railway Construction Chongqing Rail Transit Line 18 Construction and Operation Co., Ltd. introduced that as one of the "four connections" in subway construction, electricity is an important part of the post station project of subway construction. In order to ensure smooth electricity transmission, the builders have overcome a series of difficulties such as multiple disciplines involved. They worked to refine the power transmission plan, thus completing various preliminary works such as contact system boundary detection, contact system cold slide test, insulation telemetering, etc., creating conditions for power transmission of contact system.
After this "electrification", the power lighting, ventilation and air conditioning, water supply and drainage, escalator and other equipment systems of Line 18 will gradually enter the stage of electricity commissioning, which also provides strong guarantee for the comprehensive joint debugging and trial operation and power supply of the line in the future. (Translated by Hu Chuanmin, Fathom Language Limited)
Editor:Jiang Yiwei