Chongqing News
150,000 Thai durians transported to Chongqing in 4 days!
2023-06-14 11:52:45
CHONGQING (CQNEWS) -- The first China-Laos-Thailand cold chain express cross-border test train on the new western land-sea corridor successfully arrived in Chongqing on June 11. The train was loaded with 500 tons (150,000 pieces) of fresh Thai durians, which immediately came into the markets in Chengdu and Chongqing. The test train was organized by Chongqing International Logistics Group, on which durians will be transported from Thailand to Chongqing in just four days, with the transportation efficiency at a record high.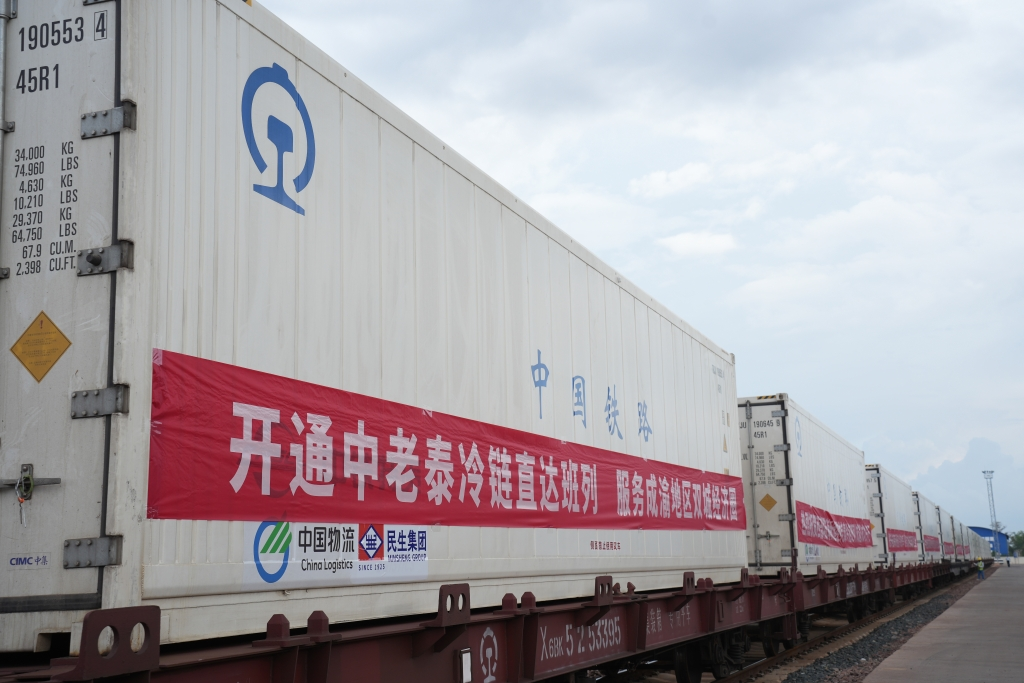 "Durian is an important symbol of the economy and trade between China and Thailand. According to Chinese customs data, China imported 825,000 tons of durians in total in 2022, worth 4.03 billion dollars, of which 780,000 tons came from Thailand. In the past, durians imported from Thailand needed to stay in Kunming and be regrouped for transit. While these durians were transported directly to Chongqing after this cold chain train was cleared by the customs, further improving the efficiency of bilateral logistics transportation and creating "three new heights" in direct reaching of the China-Laos-Thailand cross-border cold chain trains, the shortest cross-border clearance time between China, Laos and Thailand, and smooth organization and running of cross-border intermodal trains throughout the entire process," introduced by Wang Yihua, the head of the marketing department of Chongqing International Logistics Group.
"For fruit importers, time is money, and every hour counts. The 'durian trains' reduce time costs by more than 50%." Local fruit importers in Chongqing said that in the past, it takes about 8 to 10 days to transport by sea or road, while only 4 days by taking cold chain direct trains, which will reduce both costs and losses.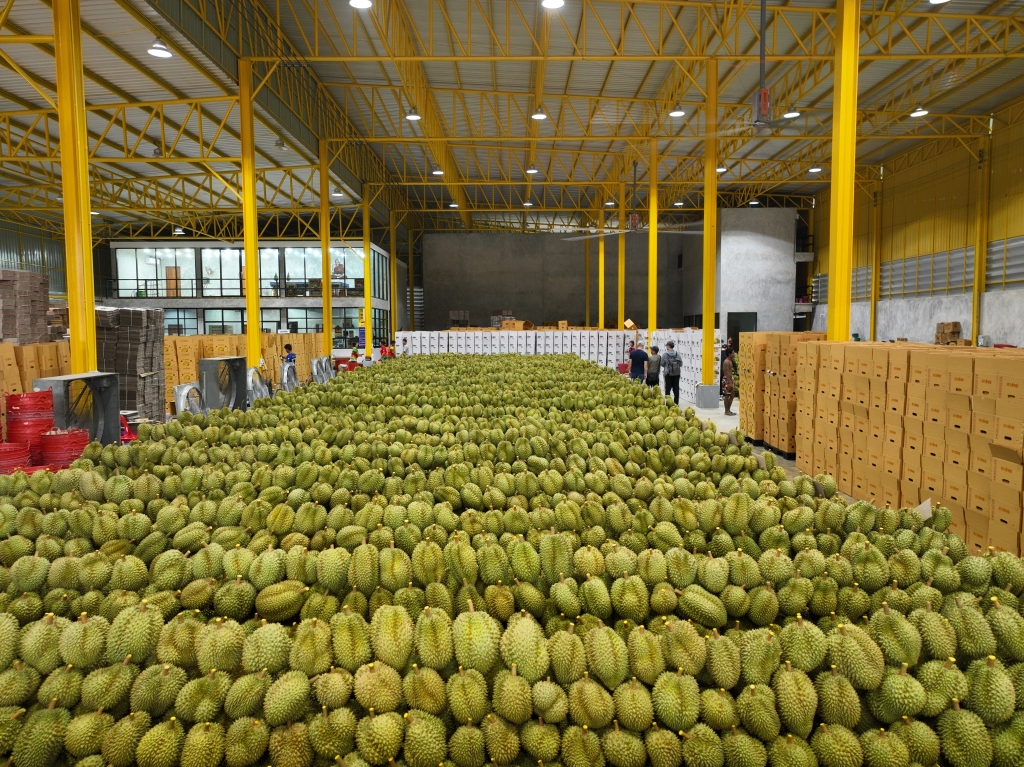 Zhang Hongjun, deputy general manager of Chongqing International Logistics Group, stated that the opening of the China-Laos-Thailand cold chain express cross-border trains on the new western land-sea corridor provides a new express cross-border channel to Southeast Asian for cold chain goods for the construction of the new western land-sea corridor and Chengdu-Chongqing Economic Circle, representing another channel new product, new path and new model created by Chongqing to accelerate the construction of the new western land-sea corridor. At the same time, the favorable diversified trade policies, express cross-border logistics trains, and the high-quality cooperation between the Group and central enterprises have helped foreign trade enterprises reduce costs and enhance truly. This means that fresher fruits from Southeast Asian will be imported to China and be widely sold in the market at a cheaper price. (Translated by Hu Chuanmin, Fathom Language Limited)
Editor:Jiang Yiwei