Chongqing News
The self-service toll lanes along the highways in Chongqing to increase to 500 this year
2023-06-15 12:00:47
CHONGQING (CQNEWS) -- How to improve the speed and efficiency of traffic flow at toll stations, especially during holidays? The self-service toll lanes along the highways in Chongqing will increase to 500 this year, which will cut travel time at toll stations to around 45 milliseconds, according to Chongqing Expressway.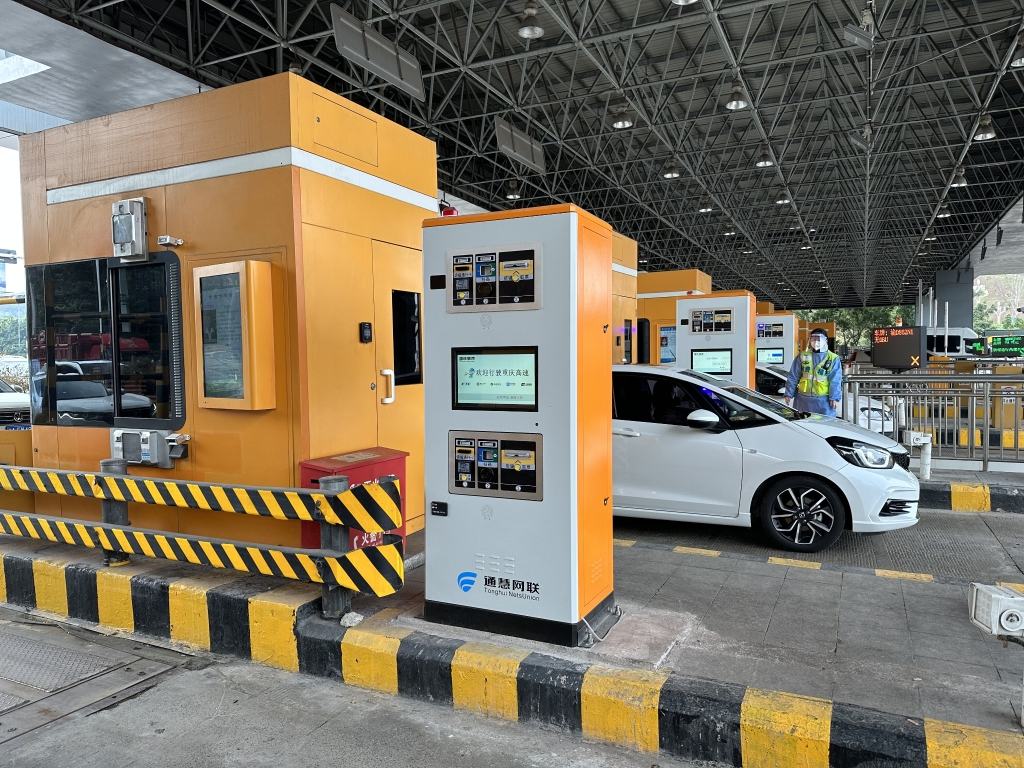 Self-service toll lanes are replacing toll booths. Vehicles equipped with an electronic toll collection (ETC) system will complete the toll collection before entering into a toll lane, which effectively reduces the travel time at toll stations from around 250 milliseconds to about 45 milliseconds.
Vehicles without an ETC system can complete the toll collection through a self-service machine or make a mobile payment when passing through a self-service toll lane. Compared with traditional manual toll collection, ETC significantly reduces travel time and enhances the efficiency of traffic flow.
217 self-service toll lanes have been built in 136 toll stations along the highways in Chongqing, and the number of self-service toll lanes along the highways in Chongqing will increase to 500 this year, according to Chongqing Expressway. (Translated by Yuki, Fathom Language Limited)
Editor:Jiang Yiwei