Chongqing News
Chongqing launches its first self-cleaning public toilet
2023-06-19 11:48:04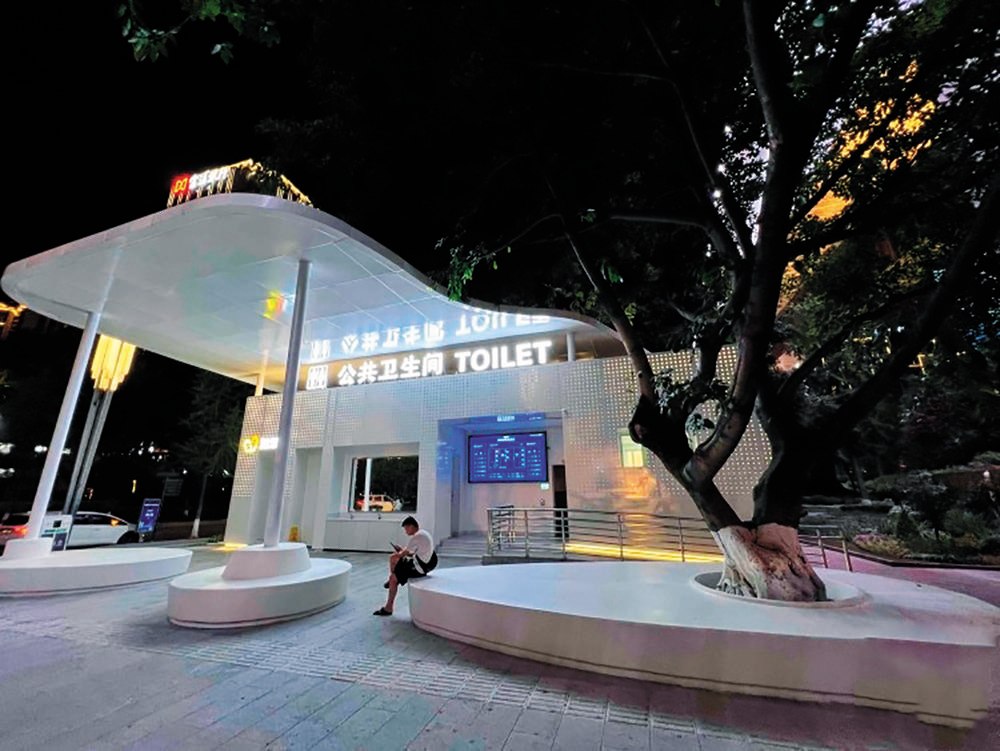 CHONGQING (CQNEWS) -- The renovated and upgraded toilet under Huanghuayuan Bridge is more intelligent and good-looking, according to Jiangbei Urban Management Bureau on June 15.
This is the first self-cleaning public toilet in Chongqing and southwest China, said the head of Jiangbei Urban Management Bureau. The most amazing feature of the toilet is that it is equipped with several sets of robotic self-cleaning equipment to keep the toilet seats efficiently clean.
The robotic self-cleaning equipment is programmed to automatically clean the toilet after ensuring the user has left.
The automatic cleaning equipment first rolls out the sweeping scraper sprays water from the front, and pushes the debris on the ground forward. The scraper will automatically lift after sweeping over the squat pan, stop spraying water, and move to the front of the toilet.
After that, the automatic cleaning equipment pulls down the sweeping scraper, sprays water backward for cleaning, and starts water absorption and drying after the toilet is cleaned. All the sewage is discharged to the squat pan. The entire automatic cleaning process takes only about one minute.
The self-cleaning public toilets save much time and manpower and efficiently keep the toilet seats clean, said the person concerned.
At the same time, the toilets are equipped with an intelligent system that displays real-time information about the toilet, such as temperatures, humidity, hydrogen sulfide concentration, ammonia concentration, and user volume. The public toilet also offers a third toilet, separate toilets for children, a baby changing table, a washbasin for children, and a barrier-free washbasin.
The exterior design of the public toilet is very innovative and futuristic. Outside the toilets, seats made of glass fiber-reinforced plastics were built under the trees, providing rest places for pedestrians. The awnings are also expanded to provide more shelter for pedestrians. (Translated by Yuki, Fathom Language Limited)
Editor:Jiang Yiwei