Chongqing News
Chongqing Jiangbei International Airport increases direct flights to Hong Kong to 17 flights per week!
2023-06-20 11:47:56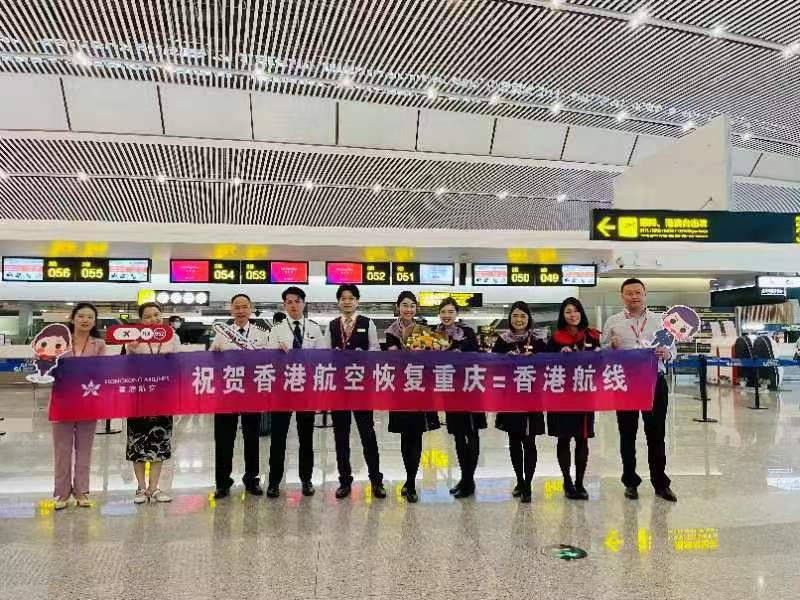 CHONGQING (CQNEWS) -- Flight HX497 carrying 161 passengers took off from Chongqing Jiangbei International Airport on the morning of June 16, which marked the official resumption of flights between Chongqing and Hong Kong by Hong Kong Airlines. So far, the passenger flights from Chongqing to Hong Kong have increased from 10 to 17 flights per week.
The airline plans to operate one flight per day from Chongqing to Hong Kong, which will be served by A320 aircraft. The flight trip takes around two hours. The departure flight HX497/HX499 is scheduled to leave Chongqing at 8:05 and arrive in Hong Kong at 10:15; the return flight HX496 will leave Hong Kong at 20:50 and arrive in Chongqing at 23:45.
As part of efforts to strengthen market promotion, Hong Kong Airlines has launched special offers on one-way tickets (including taxes) with prices starting from 658 yuan per ticket. Passengers can book a flight through the official website of Hong Kong Airlines, the WeChat official account, or an OTA platform. (Translated by Yuki, Fathom Language Limited)
Editor:Jiang Yiwei