Chongqing News
A temporary taxi zone set up in T2 of Chongqing Jiangbei International Airport provides travelers with easy transportation at night
2023-06-20 12:00:43
CHONGQING (CQNEWS) -- "You can see the taxi zone when coming out of the terminal building. It's very convenient." Mr. Chen, who just left the terminal building, took a cab smoothly at around 0:00 on June 16. According to the First Brigade of the Rail Transit Division of Chongqing Traffic Enforcement Corps, a temporary taxi zone was set up in T2 of Chongqing Jiangbei International Airport to provide travelers with easy transportation at night.
According to the traffic law enforcement team, Exit 3 and Exit 6 in T2 usually witness the largest number of arriving passengers, and the existing taxi zone is close to Exit 3. Many interviewed passengers said that the taxi zone was quite far from Exit 6, and it was inconvenient for those carrying luggage to walk from Exit 6 to the taxi zone.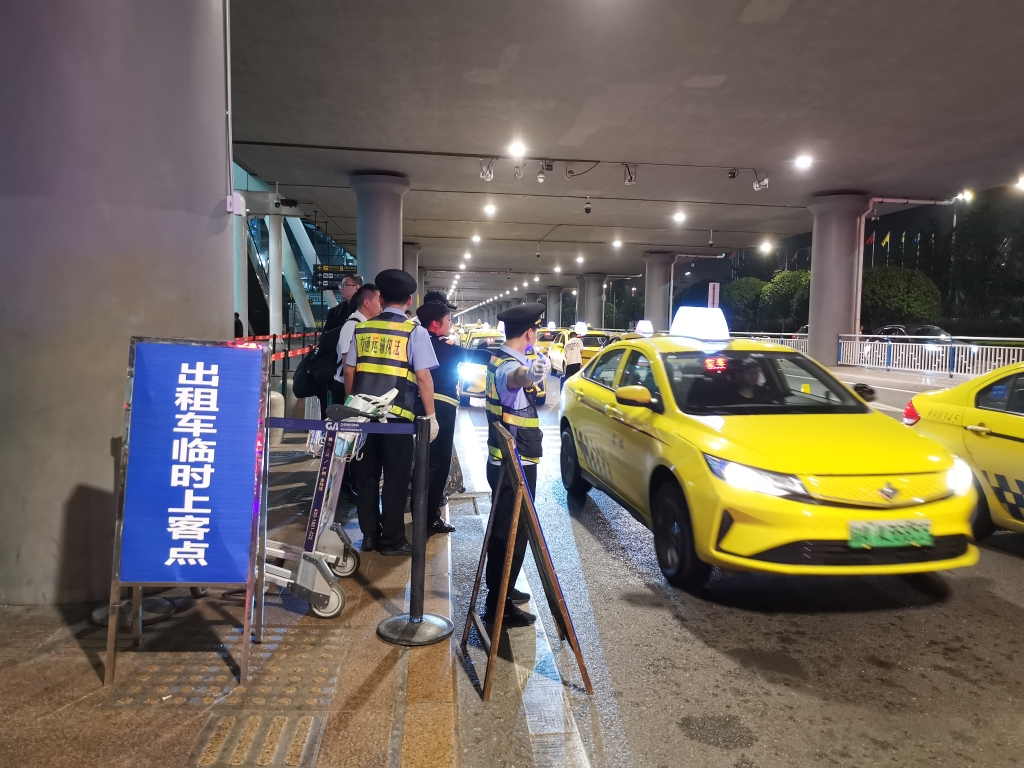 In response, the traffic enforcement department proactively coordinated with Chongqing Airport Group to set up a temporary taxi zone in Exit 6 of the T2 arrival building, which offers convenient rides for travelers after 0:00 every day.
The temporary taxi zone close to the exit not only offers easy transportation to travelers but also reduces illegal commercial vehicles, said the traffic law enforcement team.
As for the period of heavy passenger flow in T2 between 11:00 p.m. and 2:00 a.m. of the next day, the department of Chongqing traffic enforcement has arranged night services to patrol taxi zones and areas with large car flow and strictly punish illegal operation of commercial vehicles, so as to guarantee a safe and convenient travel experience for passengers. (Translated by Yuki, Fathom Language Limited)
Editor:Jiang Yiwei