Chongqing News
The final of Chongqing Village BA to be held this month
2023-07-10 11:57:32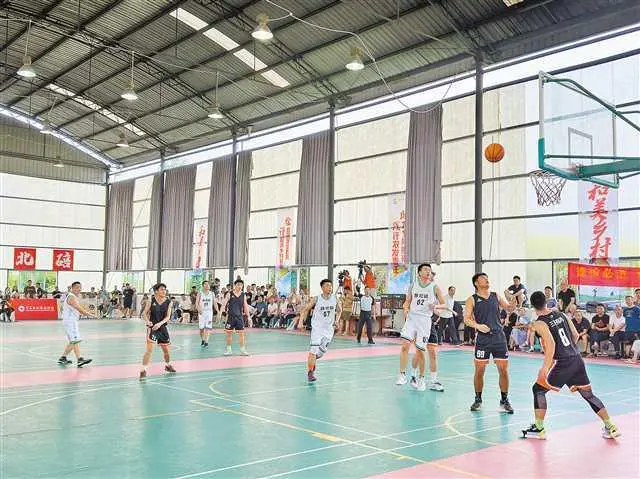 CHONGQING (CQNEWS) -- The final of Chongqing Village BA will be held later this month.
According to the promotion meeting on the first Chongqing Hemei Village Basketball Final, eight teams will be involved in the chase for the championship, and the top two teams will participate in the Southwest region competition.
The Ministry of Agriculture and Rural Affairs and the State General Administration of Sports officially issued a notice on the organization of the National Hemei Village Basketball Competition (Village BA) this June and upgraded the Village BA in Taijiang, Guizhou to a national version.
They maintain the original flavor of Village BA, the competition made strict rules on player eligibility: all players must come from the same village or town, and has registered their households with a village or town for at least one year; the players who have ever registered in the CBA or NBL of the Chinese Basketball Association are not allowed to take part in the competition.
The Hemei Village BA in Chongqing is sponsored by Chongqing Farmers Sports Association, and Chongqing Agricultural Radio and Television School, involving eight teams from Wanzhou District, Beibei District, Qijiang District, Kaizhou District, Dianjiang County, Wushan County, Pengshui County, and Wansheng Economic Development Zone.
There are four phases in the competition: grassroots competitions, city-level finals, southwest regional competitions, and national finals. The grassroots competition was held between early June and early July. Each district and county selected or recommended a grassroots basketball team to participate in the city-level finals.
The city-level final will be held in late July, where eight teams will be involved in the chase for the championship and the top two teams will be eligible to participate in the Southwest region competition held between August and September. The southwest regional competition covers Chongqing, Sichuan, Guizhou, Yunnan, and Tibet. The first place in the southwest regional competition will enter the national final held in Taijiang County, Guizhou Province in October. (Translated by Yuki, Fathom Language Limited)
Editor:Jiang Yiwei