Chongqing News
Chongqing Chengkou Bacon exported for the first time
2023-07-14 12:00:21
CHONGQING (CQNEWS) -- The Chengkou Bacon, produced by Chongqing SOULMATE, was successfully moving through Chongqing Wanzhou Customs after an inspection for the first time on July 12. They would be exported and served on the tables of Hong Kong residents.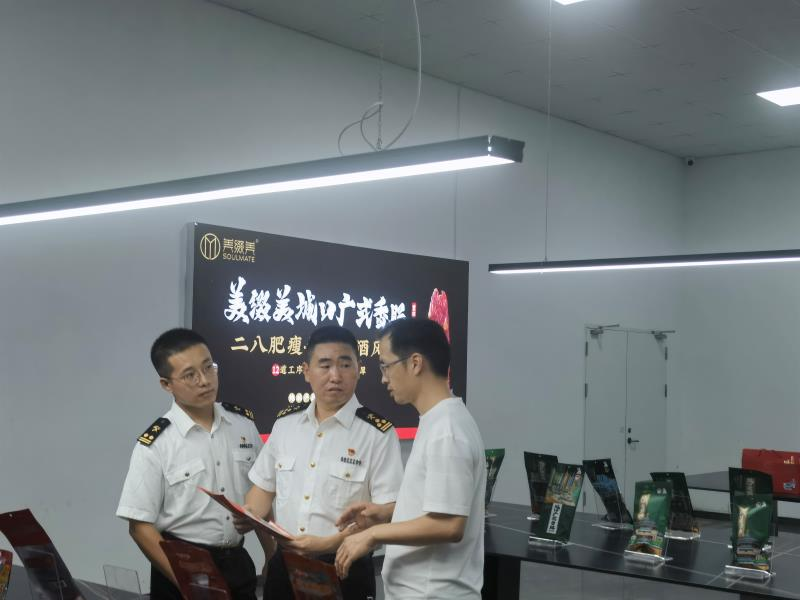 The ecotype pigs, raised on natural selenium-rich forage for more than 300 days at high altitudes in Daba Mountain in Chengkou County, provide the best resources for the production of Chengkou Bacon.
"The origin of bacon dates back more than 2,500 years ago, and its production techniques have been included in the list of Chongqing's intangible cultural heritage. Now we're implementing projects to push forward the development of the county and enhance residents' revenue, and promote the export of Chengkou Bacon," said Chen Liangfeng, the head of the Chengkou Commission of Commerce.
Thanks to the strong support from Chongqing Customs, Chengkou Bacon was successfully transported to Hong Kong. Chongqing Customs offered us much assistance in enterprise registration, inspection, and quarantine, said Wang Haiming, head of Chongqing SOULMATE.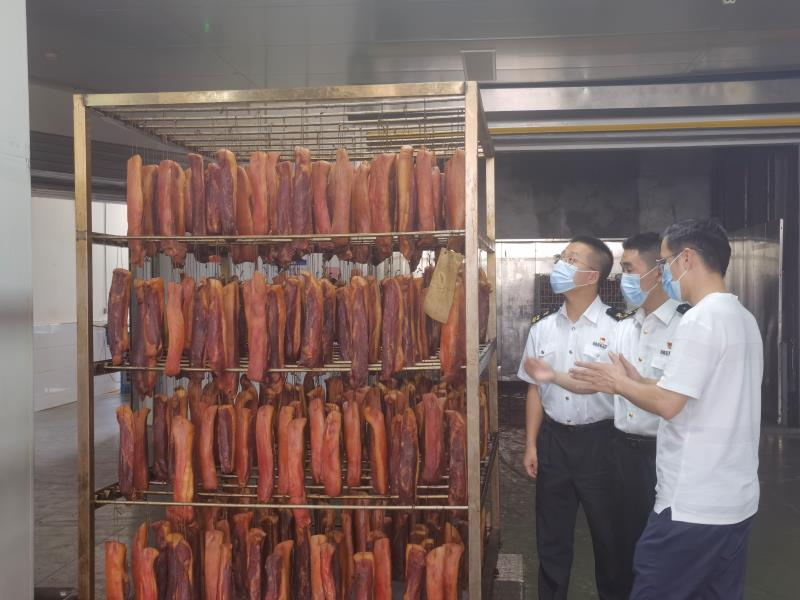 To promote the development of the Chengkou Bacon industry, Wanzhou Customs has conducted on-site investigations and research and helped enterprises with the application for export qualification. Besides, they took the local characteristic industries as an opportunity to promote the development of foreign trade in Chengkou, enhance the brand competitiveness of local characteristic industries, and pave a convenient road for foreign trade. (Translated by Yuki, Fathom Language Limited)
Editor:Jiang Yiwei