Chongqing News
CRT sets up 113 cooling areas
2023-07-14 14:24:03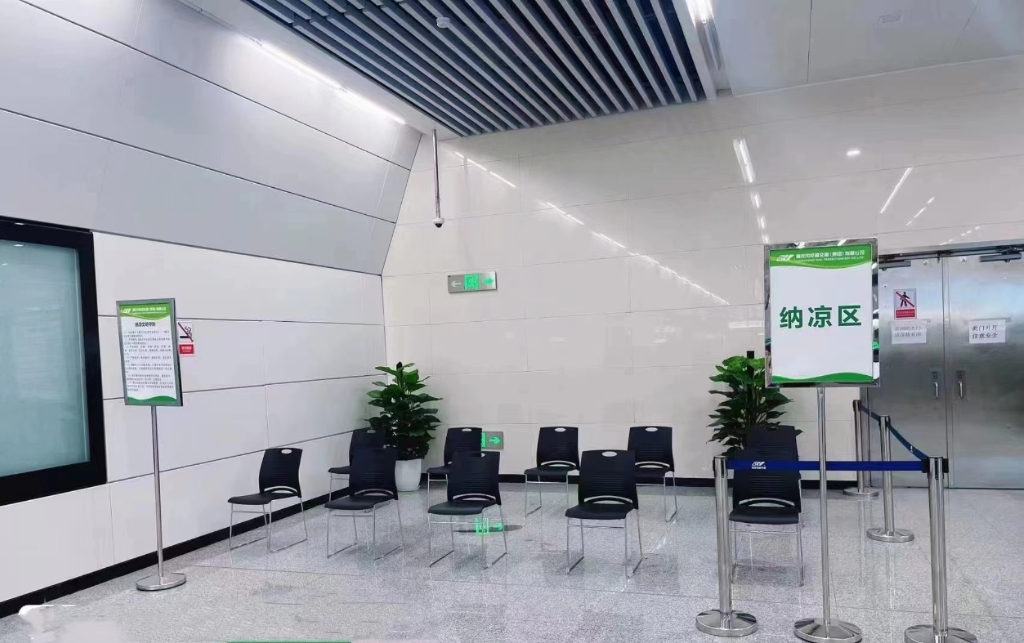 CHONGQING (CQNEWS) -- Where do you spend the scorching summer days? According to Chongqing Rail Transit Group, Chongqing Rail Transit has set up 113 cooling areas at rail transit stations for residents to stay cool in the hot summer since July 12.
Compared with 2022, CRT has added 14 new cooling areas this year. The cooling area is enclosed with a blue isolation belt in the station hall or the wider side of the passage and equipped with stools and chairs for residents.
Items for heatstroke prevention, such as Huoxiang Zhengqi Liquid, Compound Guaiacol Potassium Sulfonale Oral Solution, and Essential Balm, as well as convenient drinking fountains, are available at the stations. Passengers can contact the staff members of the station if they need help.
Chongqing Railway Group reminds the general public to dress properly, maintain environmental hygiene, and observe public order in the cooling area. They cannot make noise or bring dangerous articles.
The 113 cooling areas are located in the following stations:
Loop Line: Olympic Sports Center, Danzishi, Erlang, Fengmingshan, Nanqiaosi, Shangqiao, Yulu Stations
Line 1: Lianglukou, Majiayan, Yanggongqiao, Qixinggang Stations
Line 2: Jiaochangkou, Linjiangmen, Daping Stations
Line 3: Nanping, Gongmao, Guanyinqiao, Hongqihegou, Zhengjiayuanzi, Jiazhoulu, Chongqing North Station South Square, Longtousi, Terminal 2 of Jiangbei Airport, Airport Square Stations
Line 5: The EXPO Garden Center, Danhe, Huxia Street, Chongguang, Hemulu, Renhe, Xingfu Square, Dalongshan, Dashiba, Shiqiaopu, Shixinlu, Bashan, Fengxilu, Huayansi, Huachenglu, Banshan, Yuegangbeilu, Yuegang Ave., Chunxuan Ave., Central Park West, Lujiagou, Ganyue Ave. Stations
Line 6: Chayuan, Qiujiawan, Changshengqiao, Shangxinjie, Jiangbeicheng, Wulidian, Hongtudi, Huangnibang, Huahuiyuan, Ranjiaba, Lijia, Happy Valley, Huangmaoping, Gaoyikou, Guobo Zhongxin, Yuelai, Jingshansi, Caojiawan, Caijia, Xiangjiagang, Zhuangyuanbei, Southwest University, Beibei, Qingxihe, Liujiayuanzi, Siyuan, Fuxing Stations
Line 9: Gaotanyan, Tianlilu, Shapingba, Xiaolongkan, Hongyancun, Liujiatai, Liyuchi, Guanyinqiao, Mahuangliang, Lijiaping, Fuhualu, Qinggangping, Xingke Ave, Shipaihe, Wulidian, Hejialiang, Baoshenghu, Chunhua Ave., Langui Ave., Central Park East Stations
Line 10: Chongqing People's Auditorium, Qixinggang, Houbao, Sanyawan, Minxinjiayuan, Hongtudi, Chongqing North Station North Square, Longtousi Park, Liyuchi, Yubei Square, Shangwanlu, Terminal 2 of Jiangbei Airport, Huanshan Park, Terminal 3 of Jiangbei Airport, Central Park, Central Park East, Yuelai, Lushan, Central Park West, Wangjiazhuang Stations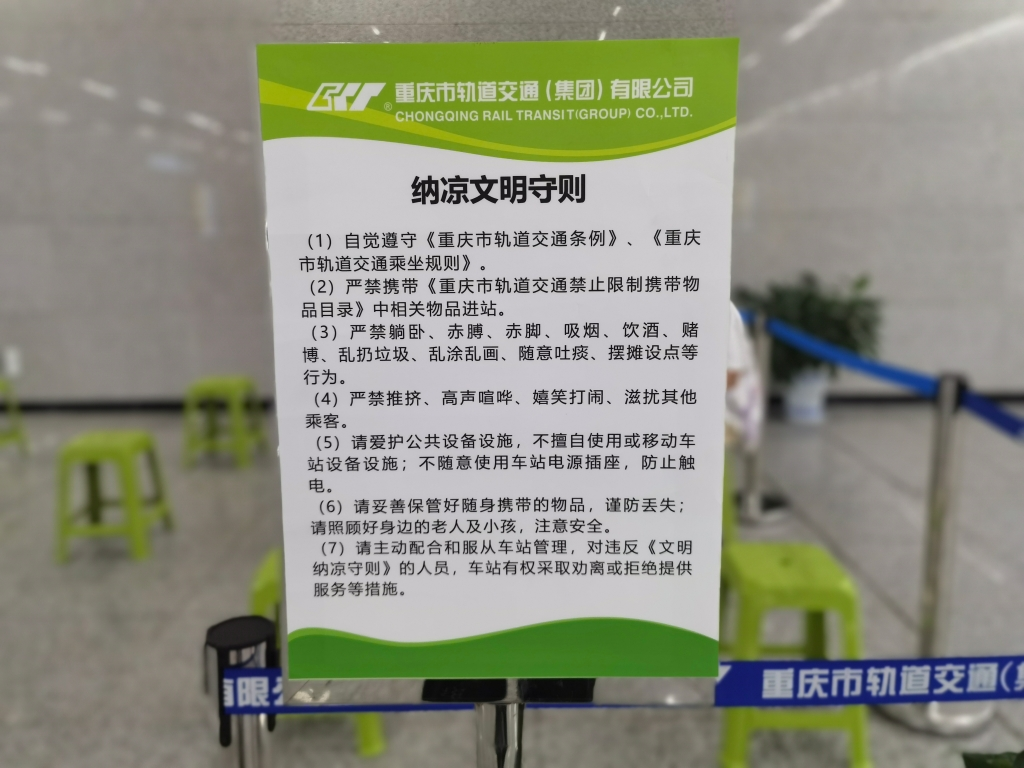 (Translated by Yuki, Fathom Language Limited)
Editor:Jiang Yiwei