Chongqing News
Chongqing Jiangbei Airport intelligent driving shuttle service officially launched
2023-09-11 13:19:31
CHONGQING (CQNEWS) -- On September 7, Chongqing Jiangbei Airport intelligent driving shuttle service was officially put into operation, realizing the unmanned shuttle operation service. The first line officially operated is the round-trip route from Novotel Chongqing Airport to Terminal 2 or Terminal 3, which can bring a new smart driving experience to passengers.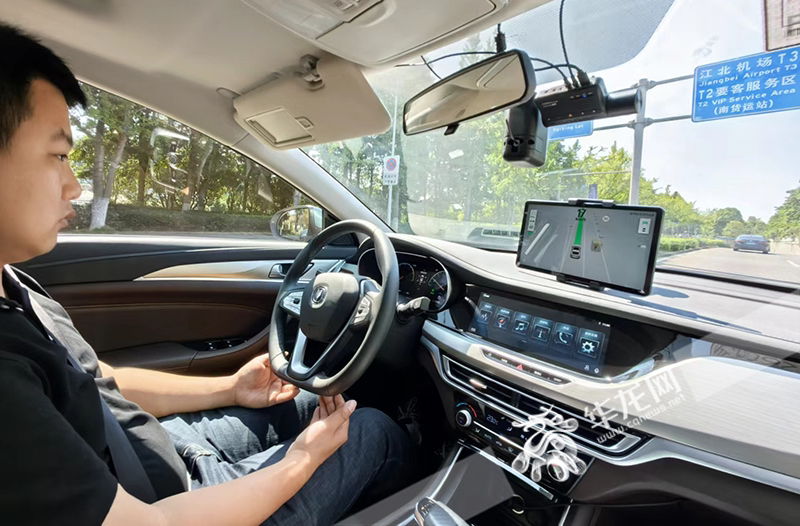 According to reports, it is about 5km from Novotel to Terminal 2, and it takes about 10 minutes by vehicle; and it is about 1km from Novotel to Terminal 3, and it takes about 2 minutes by vehicle.
In August 2023, Chongqing Jiangbei Airport obtained the right of way for six intelligent driving roads including Airport East Second Road, Hangbin Avenue, Xiang'an Road, Airport East First Road, Airport East Road and Airport West Road, and promoted the Airport to start the trial operation of "Airport Changan Zhixing RoboTaxi" intelligent driving shuttle service.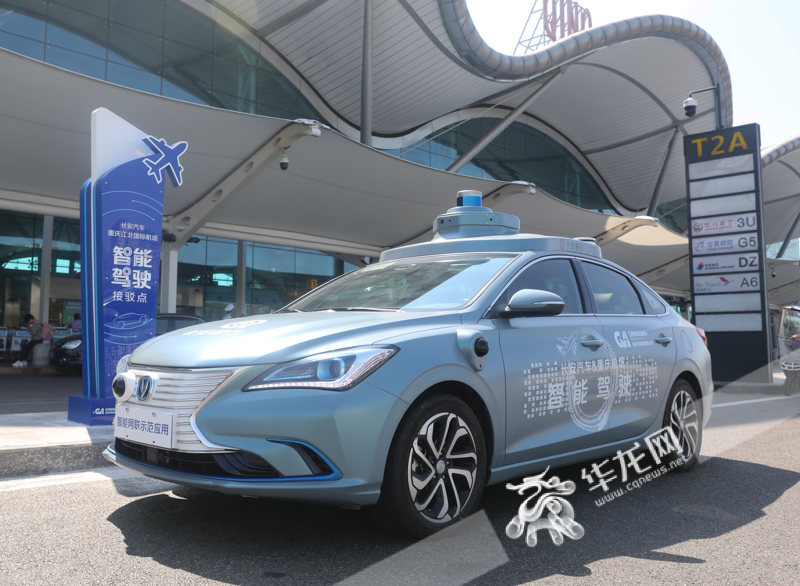 "Next, Chongqing Airport Group will continue working with Changan Auto to expand intelligent driving applications, explore the introduction of 'smart minibuses' and 'smart midibuses' to provide shuttle services for passengers between Terminal 2 and Terminal 3, and explore the application of intelligent driving in road cleaning, unmanned distribution, unmanned sales and other aspects." Li Yafei, Deputy Manager of the Garden Dept. of the Garden Development Branch of Chongqing Airport Group introduced that the Airport will actively innovate a new model of scene investment promotion, use the right of way for intelligent driving roads to attract more intelligent driving test service providers for Chongqing Airport, and build an intelligent driving ecosystem in the public area of Chongqing Airport.
Booking steps for passengers:
Enter the "Changan Smart Travel" WeChat mini program to fill in the departure station information and arrival station information, click the "Call a Car Now" button to complete the appointment and order placing, and check with the security officer after getting on the car. Later, the security officer enters the last 4 figures of the mobile phone number used for placing the order. When the security officer prompts that the car is on an open road section, the passenger needs to click the "Start Journey" button in the mini program. Then, the car will enter auto driving mode. (Translated by Liu Hongyan, Fathom Language Limited)
Editor:Jiang Yiwei