Chongqing News
Motorcycle feast starts in Chongqing
2023-09-18 14:48:02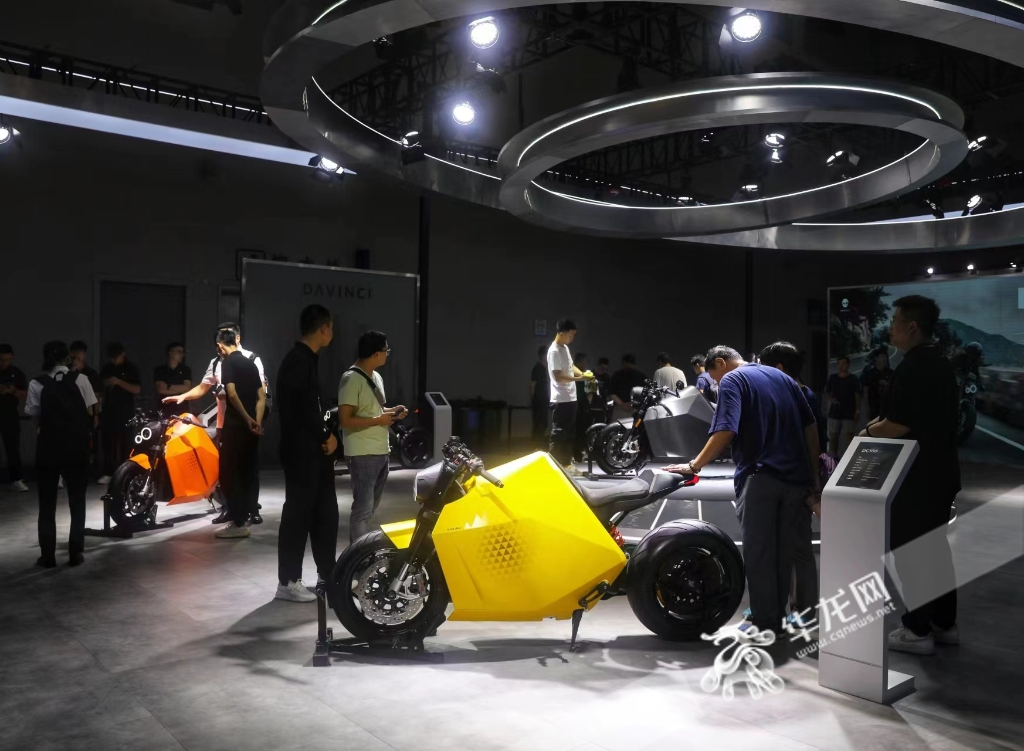 CHONGQING (CQNEWS) -- On September 15, the 21st China International Motorcycle Trade Exhibition (2023 China Motorcycle Expo) opened in Chongqing Yuelai International Convention Center.
With the theme of "Leading the Industry to Move forward and Creating a Better Future", the Expo has a total area of 160,000 square meters and eight exhibition halls, including 100,000 square meters of indoor display and business area and 60,000 square meters of outdoor dynamic display and interactive function area, which is 50% more than last year.
There are more than 700 exhibitors from China, Italy, Germany, France and other countries and regions. Among them, there are over 70 international brands of motorcycles and electric vehicles, displaying more than 1,000 products.
According to the organizer, the exhibitors of the Expo represent 90% of the excellent manufacturing capabilities of the industry, including EFI systems, shock absorbers, modified parts, tailboxes and accessories, clothing and helmets, etc., covering the whole industrial chain of motorcycle manufacturing. The Expo will vertically display the world's leading products and technological achievements in the middle and lower reaches of the motorcycle industry chain, horizontally display supporting services such as financial investment, foreign trade and cultural communication, and present the panoramic ecology of the development of China's motorcycle industry.
In addition, with the upgrade of online service system and offline theme scenes in the Expo, Chinese motorcycle enthusiasts can enjoy new experiences that are realistic, multi-interactive and immersive. The upgrade is also a trendsetter of leisure and entertainment for China's motorcycle industry that further cultivates motorcycle culture with Chinese characteristics.
It is worth mentioning that motorcycle enthusiasts in the site can participate in safe driving training, test drive of brand new vehicles, stunt competition, as well as other activities such as "Gymkhana Scene Experience", "C-curve Driving" and "CIMA Locomotive Park", enjoy the fun of all motorcycle-driving activities in one stop. (Translated by Wang Zhong, Fathom Language Limited)
Editor:Jiang Yiwei