Photos
Start your 'Annual Vacation Travel Plan'! Chongqing among the top 10 popular destinations for tourism in China
2023-10-16 14:26:36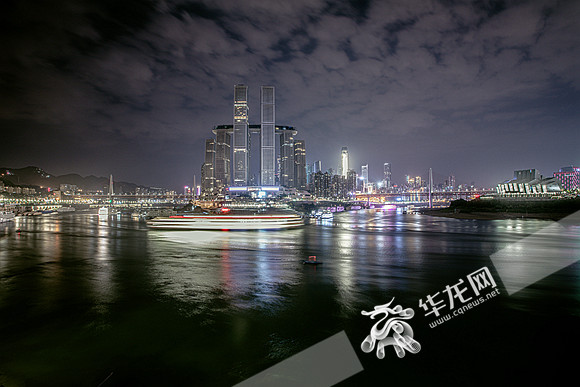 CHONGQING (CQNEWS) -- Off-season tours boomed after the Mid-Autumn Festival and National Day ended. Data from Ctrip shows that the number of orders for domestic travel in the upcoming two months doubled compared with last year. Most of the travelers are post-90s, post-80s, and post-00s, accounting for 36%, 29%, and 15% respectively of the total tourists. As the end of the year is approaching, the 'Annual Vacation Travel Plan' has provided young travelers with excellent value for off-season tours. In terms of bookings of tourism products, orders for long-distance travel accounted for 46%. Beijing, Shanghai, Shenyang, Xi'an, Wuhan, Chengdu, Sanya, Jinan, Suzhou, and Chongqing are the top 10 most popular destinations for off-peak travel.
The flight ticket prices plummeted after the double festival holiday. Ctrip's data show that as of October 11, the average price of domestic air tickets for the period from the end of the National Day to the end of October was 702 yuan per person (including tax), 46% lower than the average price (1028 yuan) of domestic air tickets during the National Day. Many special fares are as low as one or two hundred yuan per person. For example, the ticket price for the flight from Kunming to Chongqing on October 23 is as low as 249 yuan per person. It's 80% off! The ticket price for flights from Chongqing to Wuhan on October 17 starts from 150 yuan per person (90% off), and the ticket price for flights from Chongqing to Jinan starts from 269 yuan per person.
The long holiday is over, but self-driving tours remain popular. The data on some tourism platforms show that the post-holiday period is the best time for self-driving tours in autumn. According to the car rental date of Ctrip, the car rental rate in November is significantly higher compared to late October every year. The number is even larger on weekends. It's expected that there will be a small peak of self-driving travel around November 11.
The eight-day holiday saw the peak of self-driving tours this year. Ctrip's data show that during the National Day holiday, domestic car rental orders increased by 147%, the total amount of car rental consumption increased by 238%, and overseas car rental orders increased by more than ten times. The number of car rental orders is 54% higher than that of the May Day holiday this year, and 153% higher compared to the Spring Festival holiday.
A relaxing off-season vacation is preferable to a long holiday with severe congestion. On October 18, Ctrip will launch a one-month special discount – BUY ONE AND GET ONE FREE on car rentals around November 11. (free car rental on the first day for a 2-day or above rental period). They will also offer subsidies for new customers: up to ¥788 off for domestic car rental, and up to ¥1188 for overseas car rental; with discounts on different car models, one-day car rental will save you at least 15%, two-day car rental 25%, and three-day car rental 30%! Car rental for a longer period will be given more special discounts. All users in Europe, America, Australia, and New Zealand can enjoy a 20% off car rental discount.
Most self-driving travelers are young people. From the end of the double festival holiday to the end of November, the users of car rental services are mainly post-90s and post-80s, accounting for nearly 40% and 34% respectively. The number of post-00s travelers accounted for nearly 10%. The orders of car rentals for parent-child tours accounted for more than 20%. Chengdu, Sanya, Haikou, Xi'an, Guangzhou, Urumqi, Shanghai, Kunming, Lijiang, and Hangzhou are popular destinations for off-season self-driving tours. (Translated by Yuki, Fathom Language Limited)
Editor:Jiang Yiwei