Chongqing News
The main structure of Wuhan Union Hospital – Chongqing Hospital roofed three months ahead of schedule
2023-11-20 14:49:40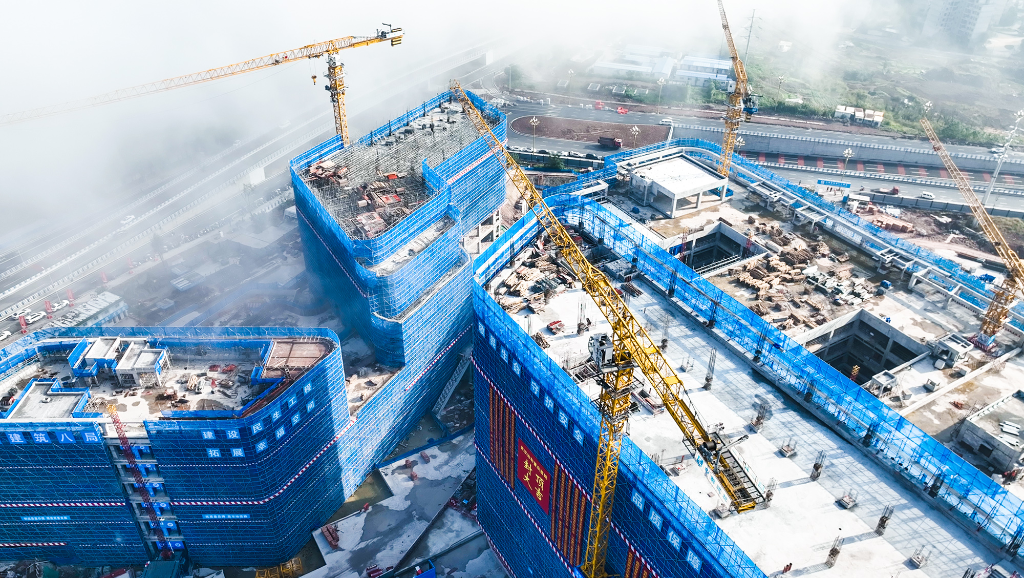 CHONGQING (CQNEWS) -- The construction main structure of Wuhan Union Hospital – Chongqing Hospital, part of the project of Chongqing Hospital, Union Hospital Affiliated to Tongji Medical College of Huazhong University of Science and Technology & National Regional Medical Center, was roofed on November 16, three months ahead of the contract period.
The Wuhan Union Hospital – Chongqing Hospital project is one of the third national regional medical center construction projects approved by the National Development and Reform Commission. The first phase of the project covers an area of 210 mu, with a total investment of 4.5 billion yuan and a building area of 390,000 square meters. It is designed to offer 1500 beds and 38 clinical and medical technology departments. The hospital will fully implement the development ideas, operation strategies, and management mechanisms of Union Hospital affiliated to Tongji Medical College of Huazhong University of Science and Technology, and provide 36 key national disciplines, key national clinical specialties, and "double first-class" disciplines.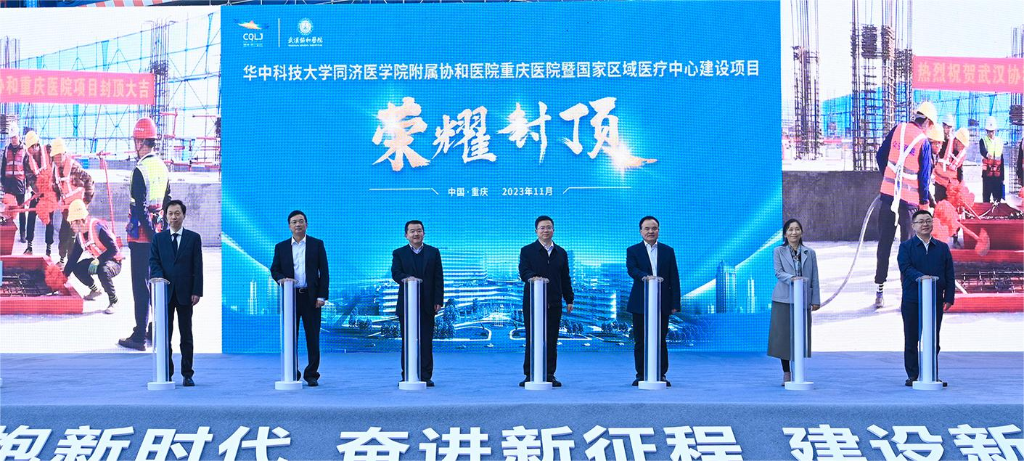 "To speed up the construction of the project, Liangjiang New Area and Wuhan Union Hospital have collaborated closely to promote the project construction with high standards, completing the design scheme within three months and starting the project within seven months." The parties participating in the construction have overcome difficulties and made tremendous efforts to promote the construction. For example, they transferred talented personnel and opened highly efficient green channels. The main structure of the hospital was roofed three months ahead of schedule, demonstrating the high working efficiency of Liangiiang New Area, according to the Chongqing Liangjiang International Sports Culture Industry Investment Development Co., Ltd.
There are more than 2100 workers, 12 tower cranes, and 18 construction elevators in the venue. The main structure of the project has been completed, and the secondary structure, electromechanical engineering, curtain wall, and hardbound templates have started. The secondary structure will be completed in January next year, and the entire project is estimated to be completed by 2025.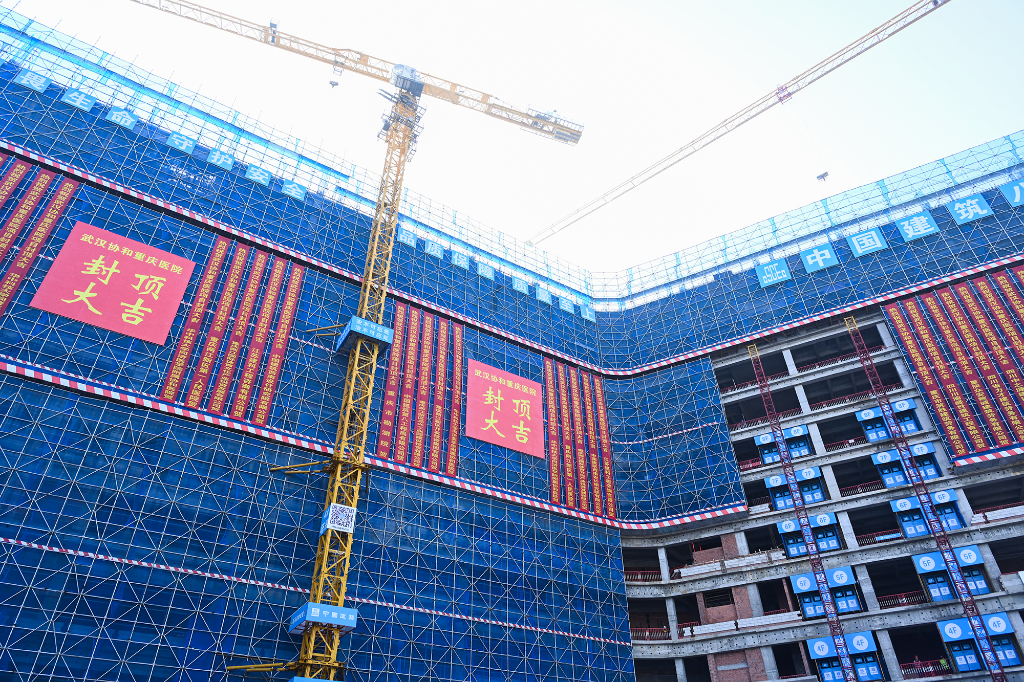 Upon completion, Wuhan Union Hospital – Chongqing Hospital will strengthen weak areas in medical resources in Longsheng New City, become a base for regional medical scientific research and talent cultivation, and offer affordable, convenient, and high-quality medical service for residents living nearby, to effectively enhance the people's sense of well-being and contribute to the promotion of the Chongqing Action for a Healthy China. (Translated by Yuki, Fathom Language Limited)
Editor:Jiang Yiwei