Photos
Grass planters in Chongqing
2023-11-20 15:12:19
CHONGQING (CQNEWS) -- When you set up a tent on the lawn in the warm winter sun or when you run on the green field, have you ever wondered who planted the grass under your feet? Today we will show you a group of grass planters.
Chongqing Beibei Jingguan Lawn Technical Professionals Association was awarded the Top Ten Rural Professional Technical Professionals Association in Chongqing this year. The association has produced many skilled grass planters since it was established 13 years ago.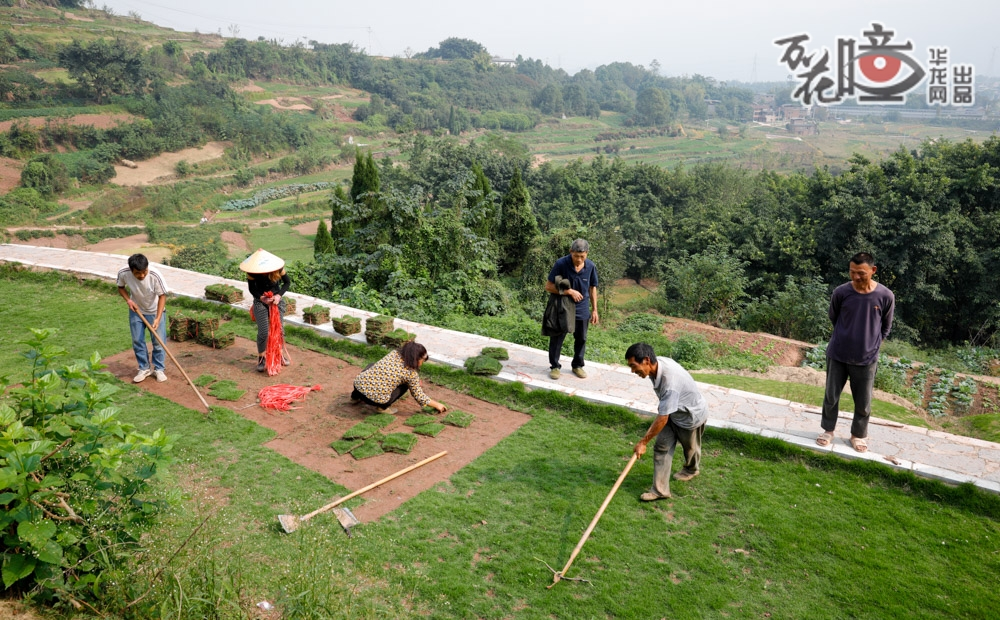 Jingguan Town in Beibei District is known as the hometown of flowers and trees in China, with the grass industry as the local featured industry. In recent years, with the efforts made by the Beibei Jingguan Lawn Technical Professionals Association, there have been 383 member farmers and 10,000 mu of grass planted in Jingguan Town.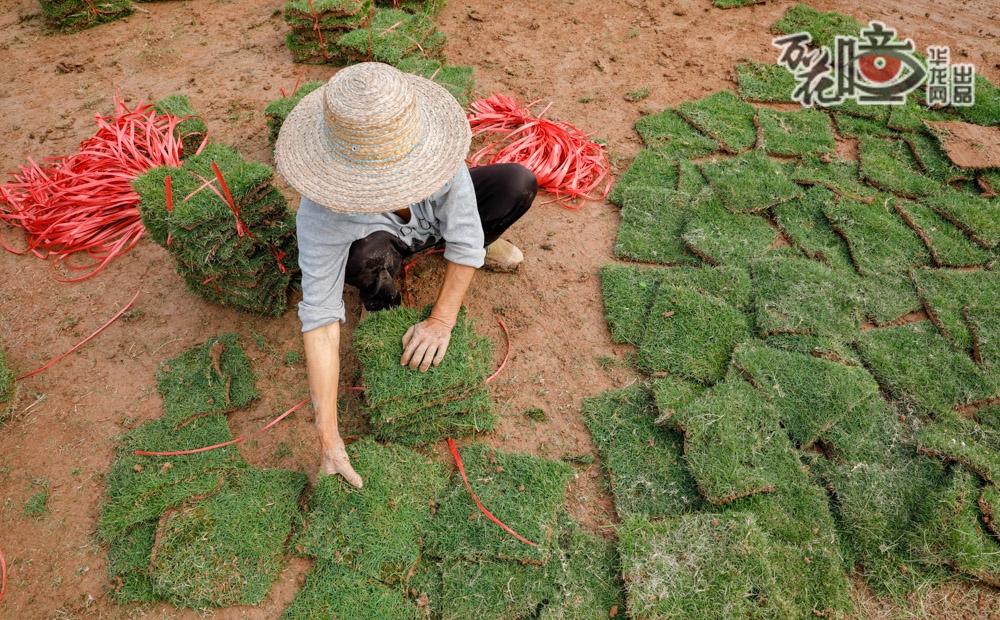 Although grass is not eye-catching, it plays an essential role in urban greening, community beautification, and the decoration of gardening architecture. High-quality lawns can be used for professional sports venues such as football fields and tennis courts.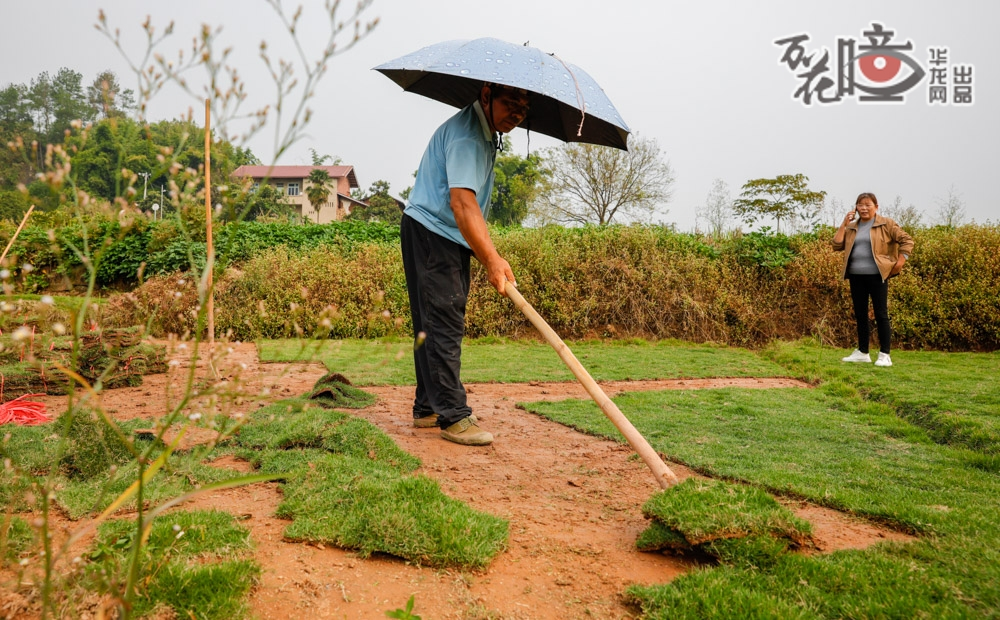 Many people may ask how to move the grass planted in the countryside to city parks and residential areas. The answer is that pieces of turf are cut from the ground and loaded onto trucks.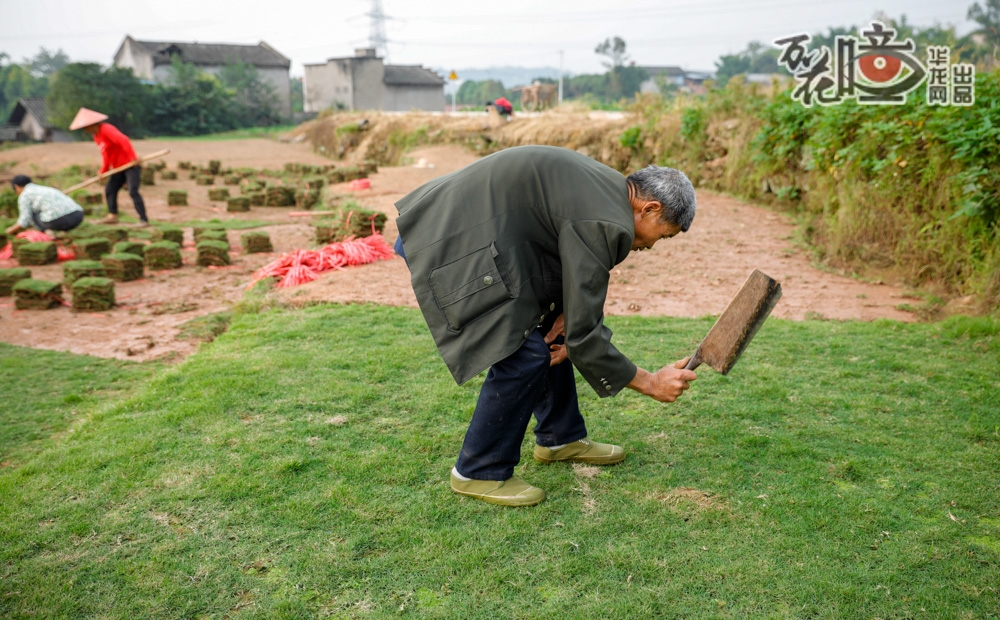 Cutting neat pieces of turf is a tricky process. The grass farmers divide the grass field by feeling, without using rulers. They used to cut turfs with a machete, but bending down for a long time caused unbearable waist pain and dizziness.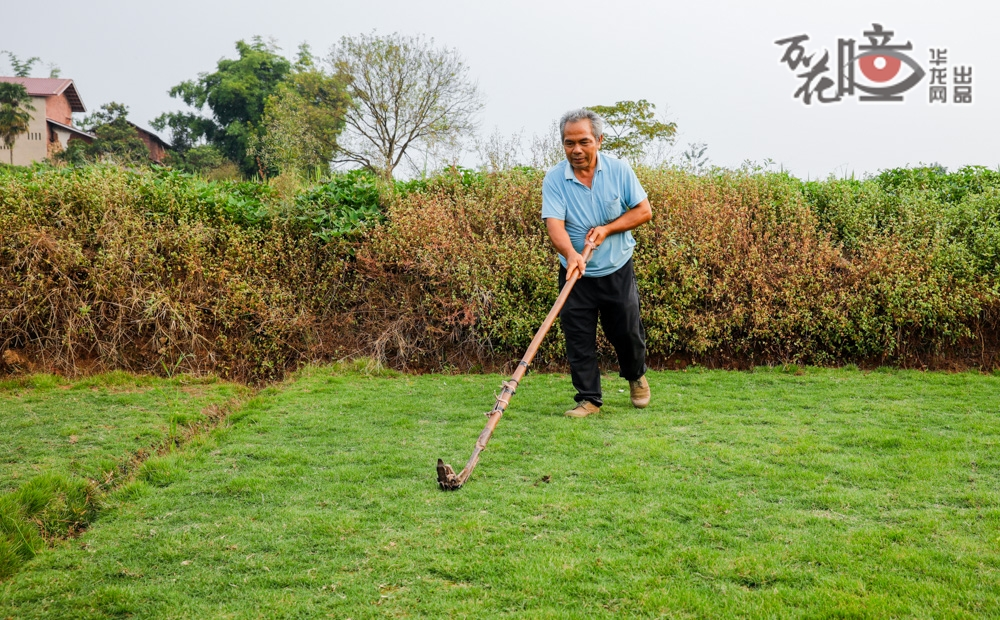 Under the guidance of agricultural experts from the Beibei Jingguan Lawn Technical Professionals Association, local grass farmers have gradually replaced the machetes with a new kind of tool to divide grass fields. The tool has a long handle so they don't need to bend forward to draw the line.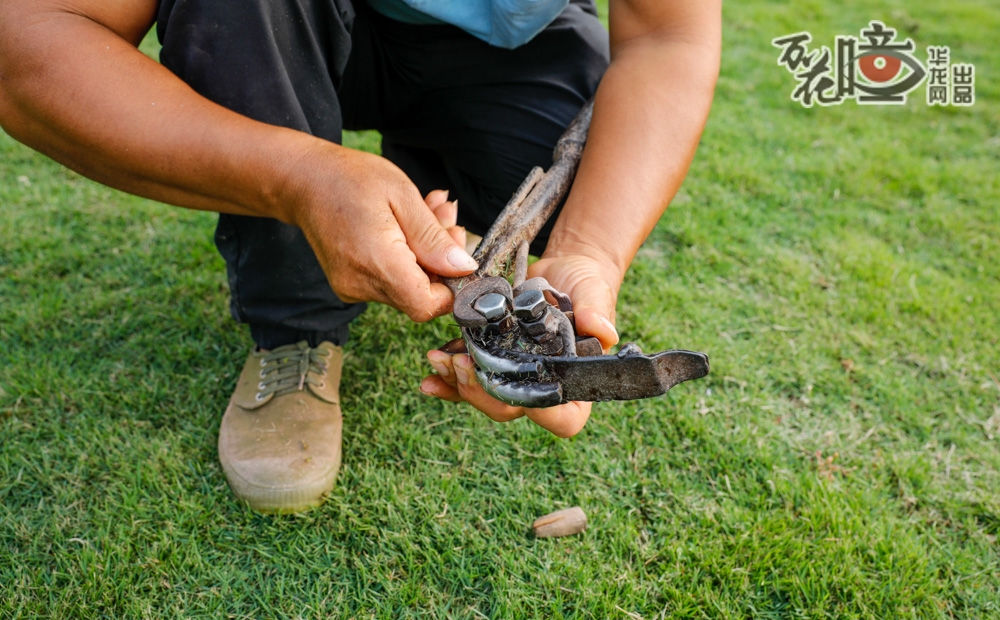 It's easy to install and replace the new type of turf-cutting tool. It's more efficient and time-saving than machetes for cutting turfs.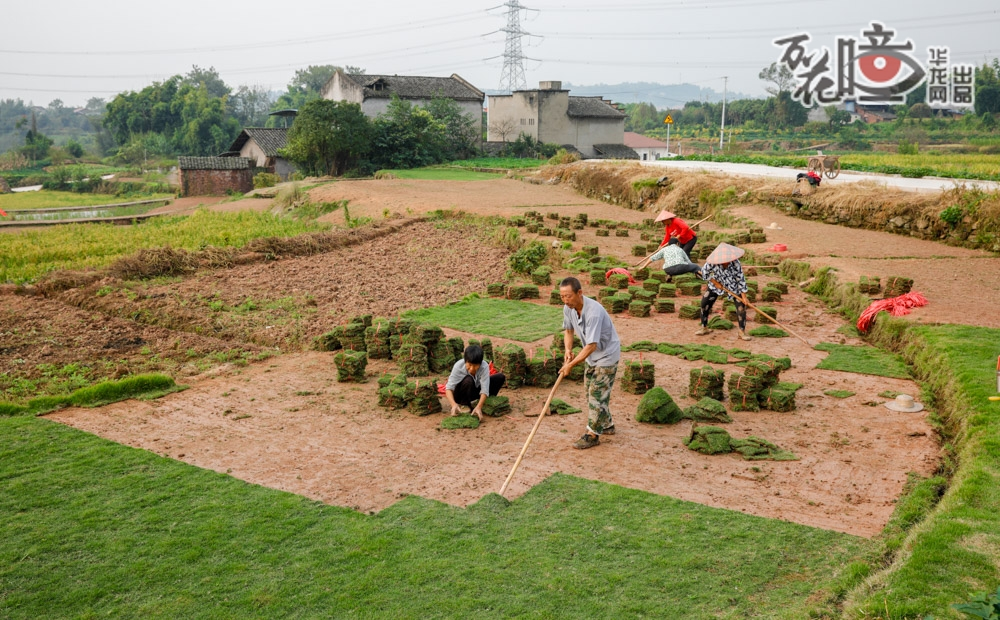 The grassland has been cut into small squares. What grass farmers need to do now is to cut these squares from the ground.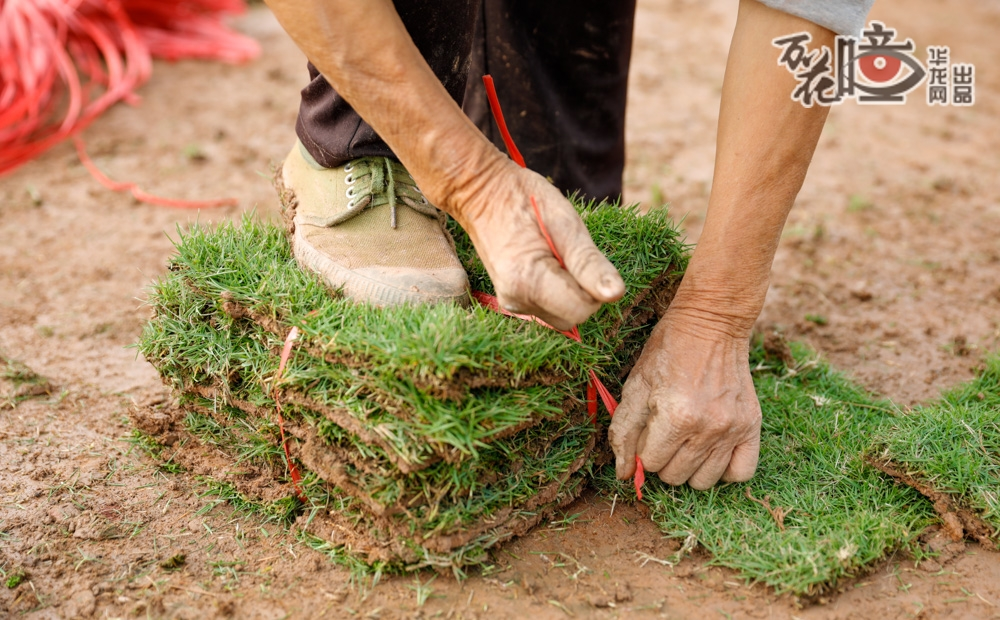 Each side of the turf is about 25 centimeters long, and a dozen pieces of turf are bundled in groups. For the convenience of settlement, the area of each bundle amounts to one square meter.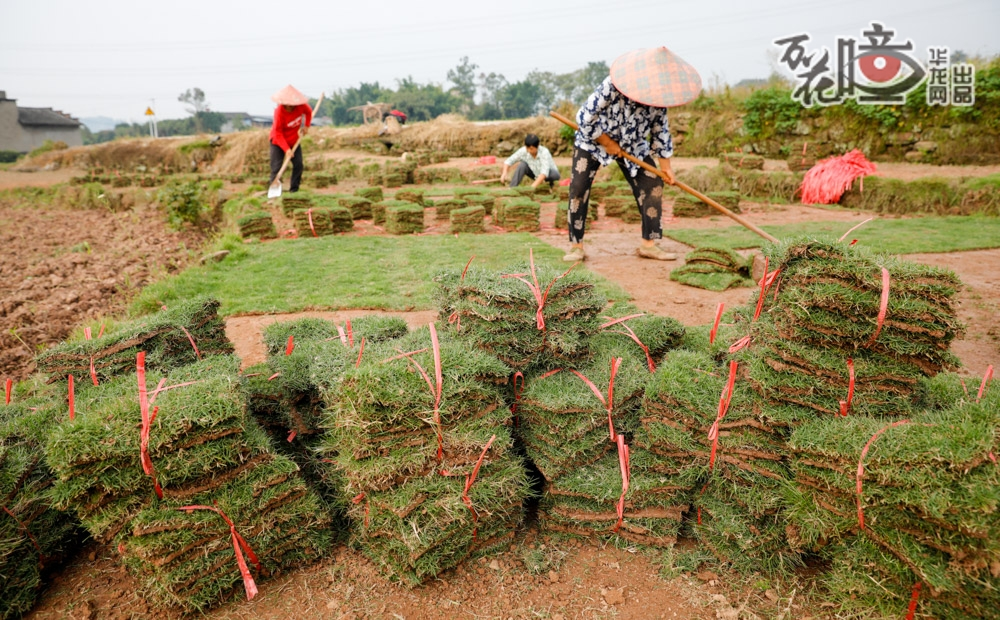 Bundles of turfs are waiting to be delivered to the buyers. This process is called "Qi Cao" in Chinese. Whenever it is the time for Qi Cao, it is also the harvest season for grass farmers.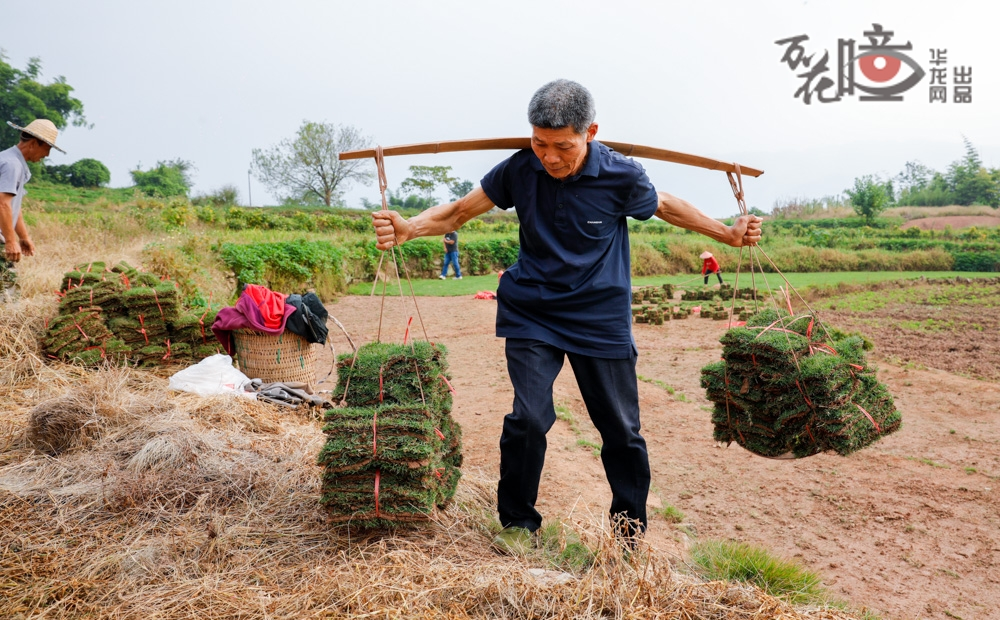 Villager Luo Guangjun's family has been growing grass for seven years, planting a total of three mu of grassland. Three mu of grassland produces about 2,000 square meters of turf, and they can get two crops of grass in one year. Based on the current market conditions, his family can earn more than 20,000 yuan a year by planting grass.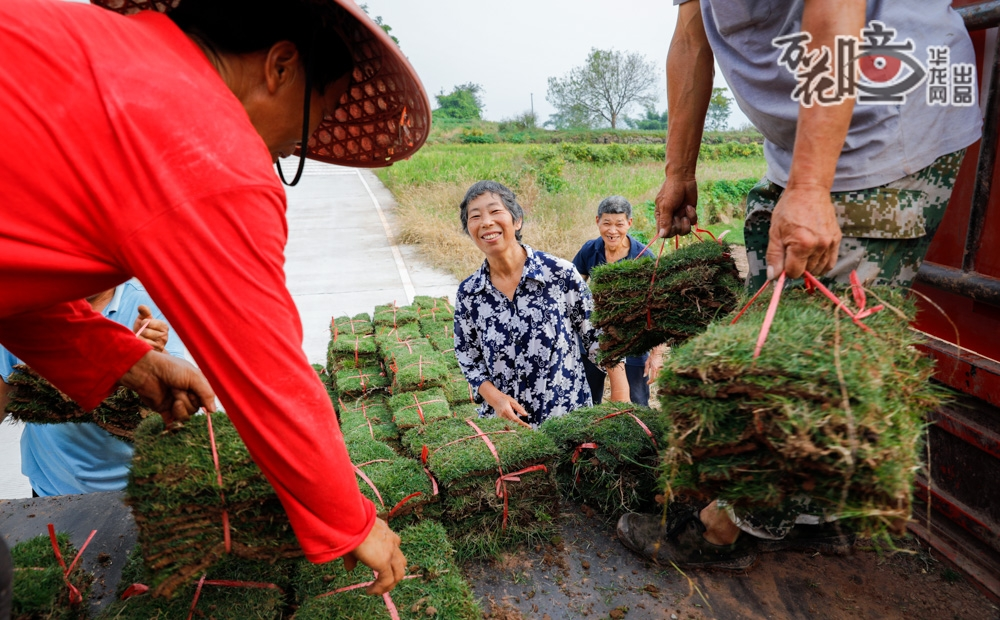 Seeing trucks coming to pick up the turfs, the grass farmers look happy. Their hard work has brought the joy of harvest. Those turfs will leave their "homeland" and enhance their value in different places.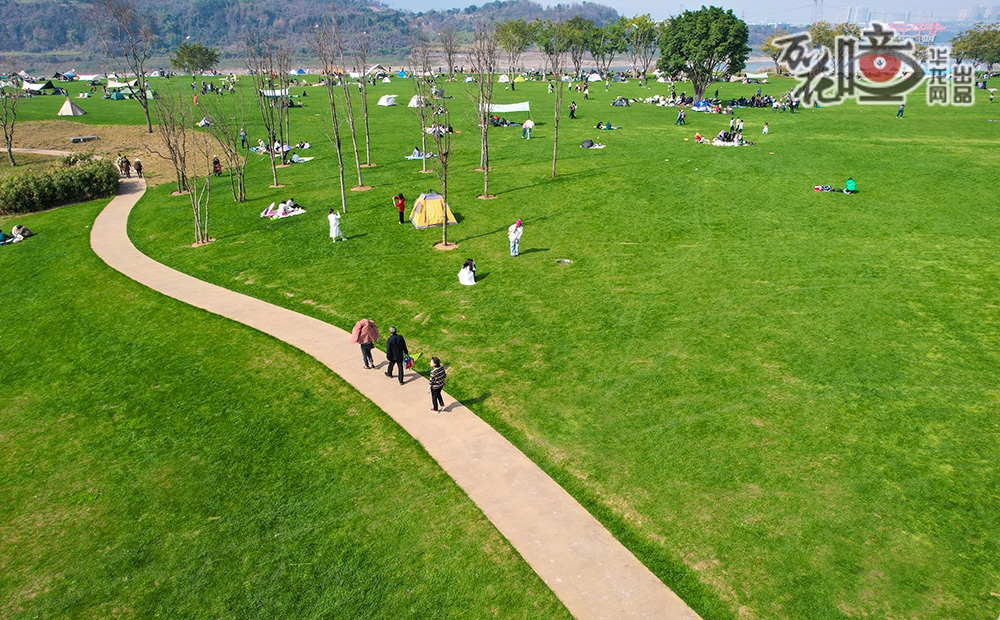 Selecting seeds, planting, cutting, applying fertilizer... The careful guidance of grass-roots agricultural technicians from Beibei Jingguan Lawn Technical Professionals Association is indispensable to the harvest. The agricultural technicians told us that the annual output value of grass planted in Jingguan Town reaches over 30 million yuan, with a per capita income of over 5000 yuan. There is a saying in the town: A blade of grass makes a village prosperous. (Translated by Yuki, Fathom Language Limited)
Editor:Jiang Yiwei